Spotify Wrapped is a summary of your listening habits from the past year, highlighting how your music tastes have changed over the last 12 months. It gives you a fun opportunity to look back at all the songs, artists and podcasts you listened to throughout the year. Spotify Wrapped is a new way to experience the music you love.
If you're new to Spotify or you simply haven't heard of Wrapped, this guide will unpack all aspects of the notable event and get you excited for its next release this December.
What Is Spotify Wrapped?
Wrapped Personal Lists
Wrapped Global Lists
Spotify Blend
When Does Spotify Wrapped Come Out?
What Listening Period Does Wrapped Cover?
Where To Find Spotify Wrapped
What Is Spotify's Most Streamed Song Of All Time?
Without further ado, let's get started!

What Is Spotify Wrapped?
Spotify Wrapped is an annual recap of your year on Spotify. It is a year-end roundup that crunches the numbers from your music streaming habits, and then provides you with a personalized mini report. Wrapped is a way for you to relive the music and podcasts you listened to over the past 12 months. 

Wrapped Personal Lists
Each year is different and while we don't know what the next Spotify Wrapped will look like, below are the personal stats that Spotify Wrapped presents each year:
Your Most Streamed Song
This is the song you couldn't get enough of – the soundtrack to your year. Wrapped also hows you exactly how many times you listened to your top track of the year.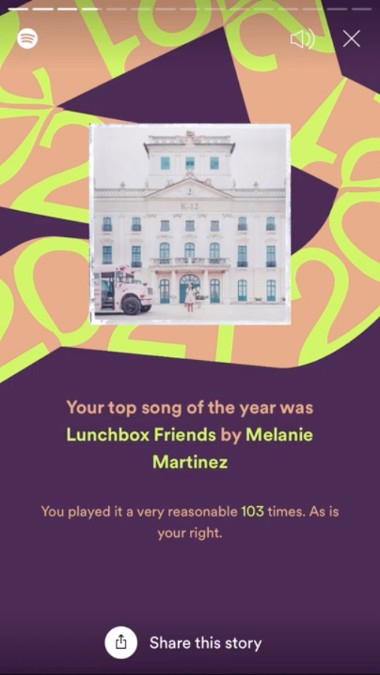 Your Top Songs
Next in line are the top 5 songs you had on repeat. This list is a good reflection of the artists and genres that dominated your musical tastes over the last 12 months.
Perhaps your top songs are comprised of different artists and different genres or maybe you found yourself binging an entire album all year and your top songs were all made by a single artist.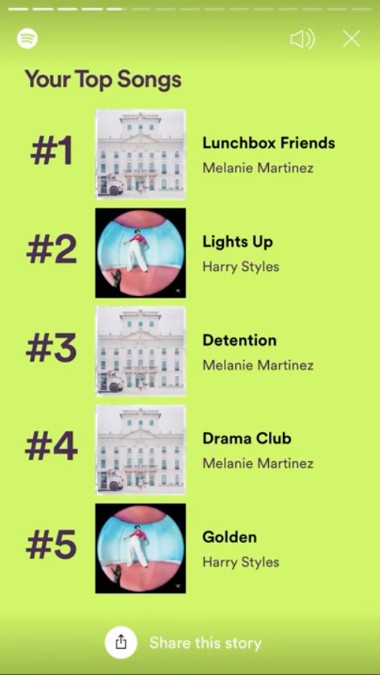 'Your Top Songs' Playlist
The 'Your Top Songs' playlist contains the songs that you streamed most over the course of the year, ordered by the songs you played most frequently to least frequently. This playlist can be saved to your library and be accessed any time after the Spotify Wrapped event has concluded.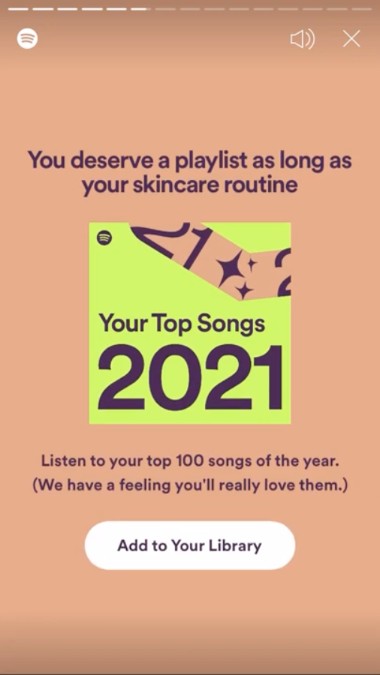 Your Top Genres
Next up are the genres you listened to most. Here you can see the genres that make up your taste in music.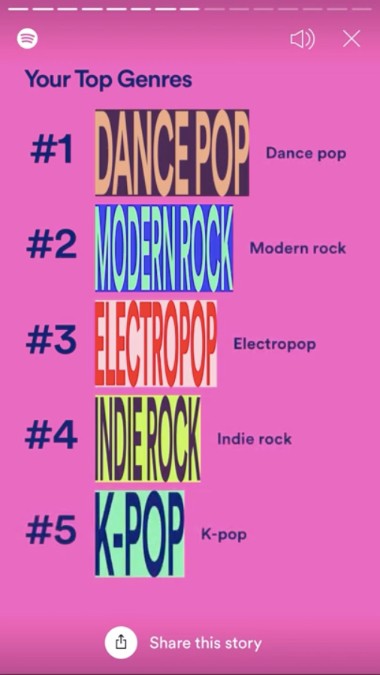 Your Top Podcasts
Spotify isn't just for music – it's for podcasts too. Spotify is estimated to reach 32.5 million podcast listeners each month. See which podcasts were your go-to throughout the year.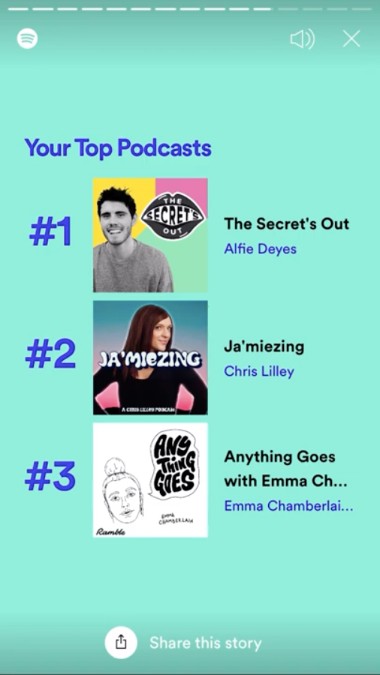 Your Top Artist
One of the most anticipated slides of the Spotify Wrapped report is your top artist. Here you will find out who your most-listened-to artist was. There is also a slide displaying how many minutes you spent listening to this artist over the last 12 months.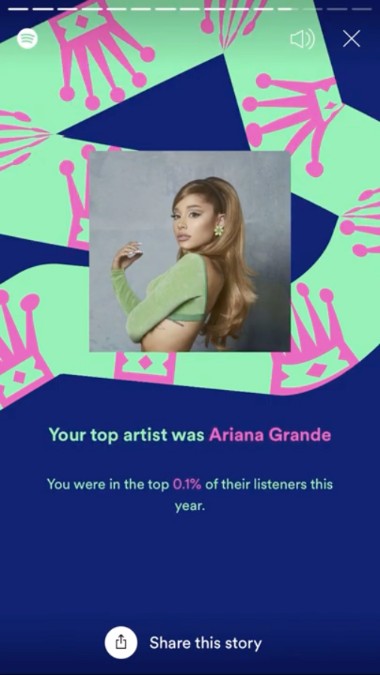 Your Top Artists
Take a look back at the artists that defined your listening habits over the course of the year. These artists helped defined your taste in music and entertained your ears the most.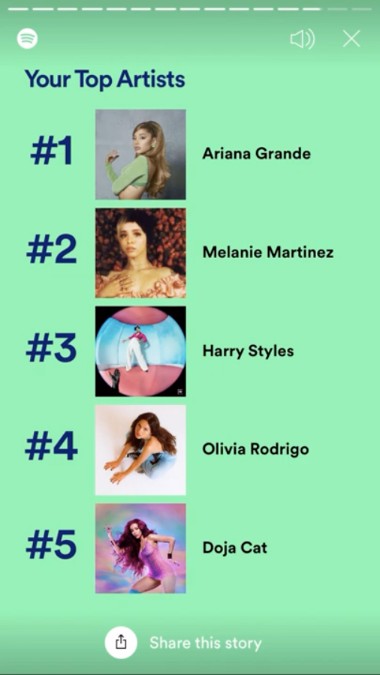 Total Minutes Listened
Spotify will display exactly how many minutes you spent listening to music on the app. In 2021, the average Spotify user listened to 26,637 minutes worth of content.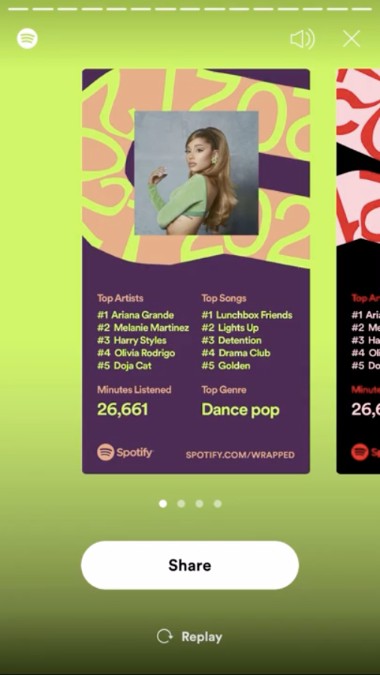 Share Your Wrapped
At the end of Spotify Wrapped, you will be presented with a handy card with all of your most important musical info. Tap 'Share' to save it as a picture, text it to a friend or post it on social media.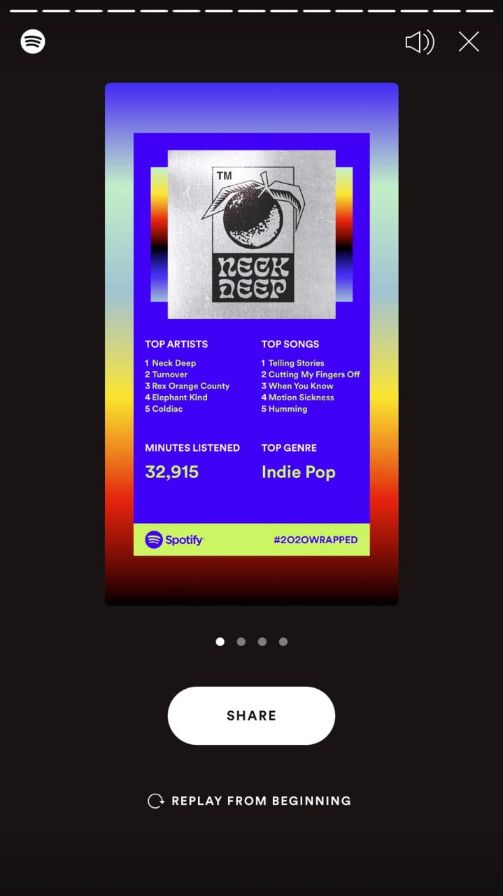 Global Lists
Each year as a part of Wrapped, Spotify releases the global statistics for songs, artists, albums and podcasts. Global Lists are a series of charts that reflect the listening trends of the world. While you will find a number of global Spotify stats on the app itself, Spotify released these global lists on their website which can be found here.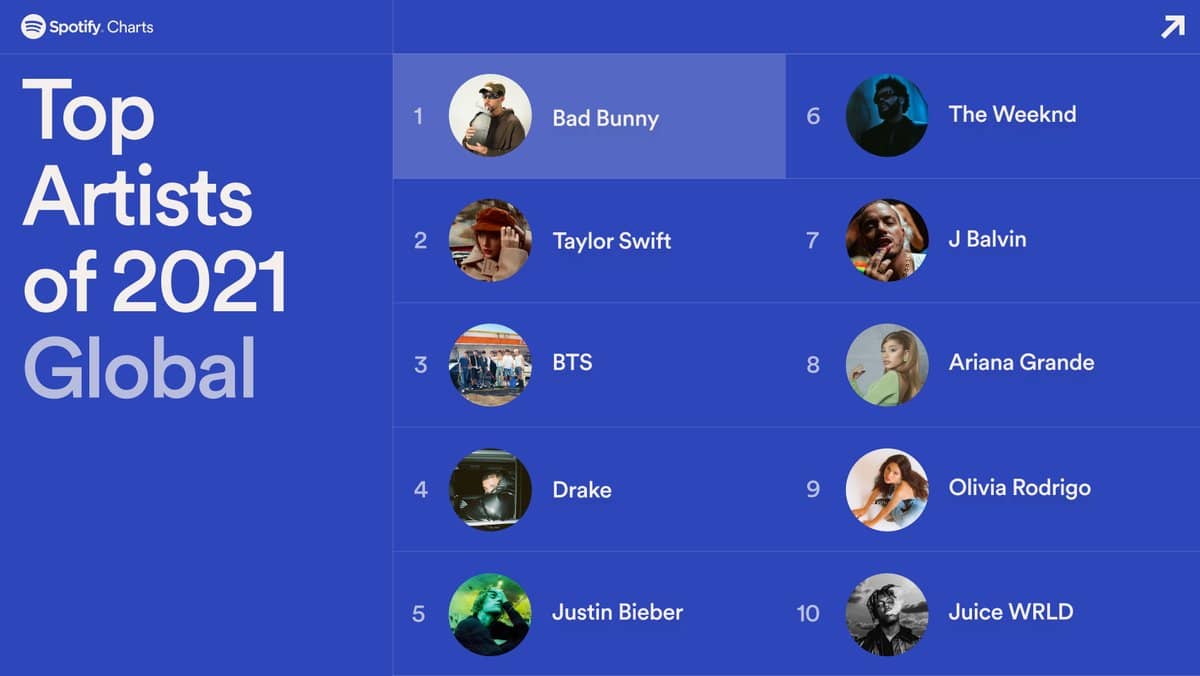 Spotify Blend
Spotify's Blend feature is a shared playlist that gives you social recommendations based on all of your music tastes. Blend lets you create a playlist with up to 10 friends that mixes all of your favorite songs into a single playlist.
The playlist is automatically generated and is updated daily based on the listening activity of all of its members. Blend playlists can be created using a free or premium Spotify subscription.
To create a Blend playlist, type "Blend" into the search and select the first result. Next, select 'Create a Blend' and tap 'Invite'.

When Does Spotify Wrapped Come Out?
Although Spotify has not set a release date for Wrapped this year, it is typically released in the first week of December each year. In 2020, it was released on December 2nd and in 2019, was available on December 5th.
What Listening Period Does Wrapped Cover?
As revealed by a Spotify employee, the Wrapped personalized experience records all streaming activity between January 1st and October 31st of any given year.

Where To Find Spotify Wrapped
To find your Spotify Wrapped during the event, open the Spotify app and tap the 'Your Wrapped is here' box on the home page. There are a number of banners and tiles around the app that can be pressed to access Spotify Wrapped. You can also access Wrapped from your Top Songs Playlist.
What Is Spotify's Most Streamed Song Of All Time?
The most-streamed song on Spotify is currently Ed Sheeran's 'Shape Of You'. The song was released in 2017 and has been streamed more than 3.1 billion times. Although Ed Sheeran has the most streamed song on the platform, he is currently ranked as the 3rd most-streamed artist of all time.

Related Posts:
How To Cancel Spotify Premium
Why Does My Spotify Keep Pausing?
Want To Know More?
Here at Live Aspects, we have dozens of useful lessons and tutorials created to enhance your music production skills and help speed up the learning process. You can access our huge range of music theory lessons and production tips and tricks here.