What was once a relatively underground sound, lo-fi music has surged in popularity, becoming an appreciated music trend in all corners of the globe. In today's world of hyper-produced pop hits and meticulously crafted studio albums, lo-fi offers listeners something different.
In this guide, we'll discuss everything you need to know about lo-fi music, including its origins, the characteristics of a lo-fi song and the top lo-fi record labels that you should know about it.
What Is Lo-Fi Music?
What Is Lo-Fi Music?
Lo-fi is a type of music that has been made of low quality, embracing imperfections and making them part of the sound. Lo-fi music is characterized by its use of limited instrumentation and production techniques that mimic the sound of older recording technologies.
It is often characterized by its imperfections and contains an authentic and "homemade" feel. Lo-fi is often associated with independent music and the term has been used to describe many different sub-genres of music, in particular lo-fi hip-hop.
Lo-fi is also called "DIY Music" because of the use of inexpensive gear during recording such as vinyls and tapes. It is also known as "bedroom pop" as many lo-fi artists create their music in the convenience of their own homes.
In recent years, lo-fi has become more accessible thanks to the rise of streaming services such as Spotify and Apple Music. The accessibility of this type of music has allowed it to reach new audiences around the world who may not have been exposed to it before.
Many people find the lo-fi aesthetic very appealing because it feels intimate and genuine. The lack of polish allows listeners to connect with the artist on a personal level.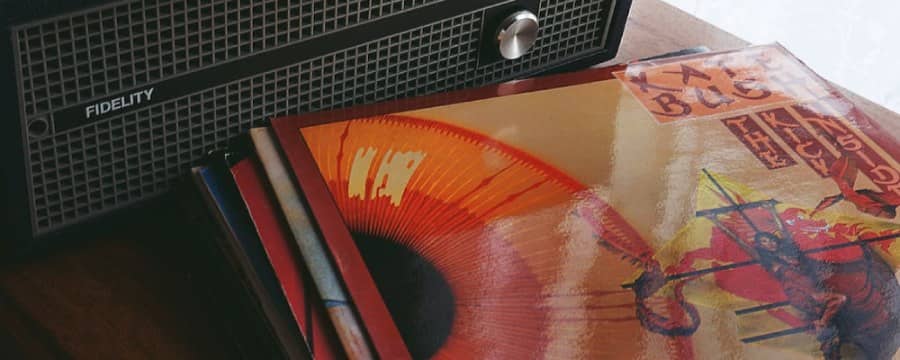 The History Of Lo-Fi Music
The term "lo-fi" originally meant music that was poorly produced–the opposite of high-quality or high-fidelity music. This did not refer to the talent of the musician or the musicality of the song, but rather the quality of the production.
With this type of music came flaws. Most often, the flaws were extraneous sounds such as speaking, breathing, or other environmental noises that were not desired as part of the track. It usually signalled that the music was produced at home or in an independent studio where the equipment and environment were not as high-quality, and the producer was not as skilled. Many listeners, especially those in the music industry, scoffed at lo-fi music, but others really liked it and found the sound to be authentic. 
Because enough people preferred lo-fi music to hi-fi music, the sound maintained popularity and had a strong hold on a corner of the music industry. It became especially popular among indie artists, particularly in the hip-hop, punk, jazz and indie-rock genres. Listeners sought out these artists and though many of them died unsung, popular musicians like The Beach Boys and Paul McCartney are credited with having an impact on the movement.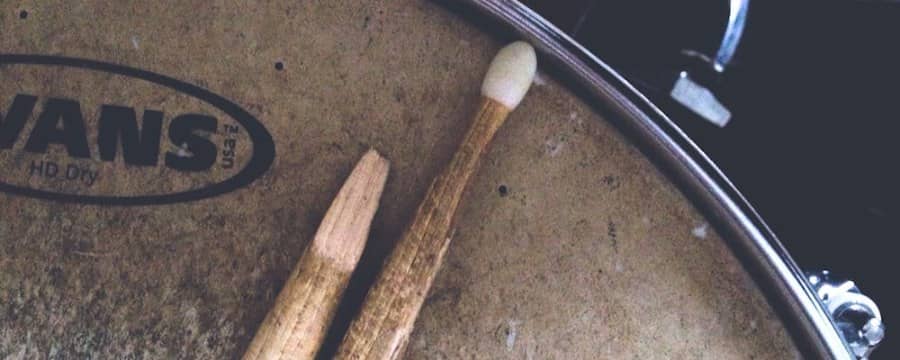 The Shift In Lo-Fi Music
In today's music landscape, lo-fi music is a little different. Instead of it being almost exclusively found on records from indie labels, it's often found on YouTube, SoundCloud or other sites where completely independent artists are able to upload their at-home recordings. 
The definition of lo-fi music has changed a bit, too. It still refers to music that includes extraneous noises, but while in the past it was looked down upon as a sign of either low-budget or low-skill production, it's now a respected production method in the music industry. 
Lo-fi music is no longer a style indicating low quality, but rather an intentional choice indicating artistic discernment by the artist. This shift in definition has also come a shift in how music industry professionals and critics view these records. Lo-fi music is far more respected now than it was in the past. 
Within today's lo-fi music, there are different approaches. There still remains an underground approach where the music might not have the polished sound of a professional studio recording but a discerning ear can still hear that the recording is intentional. 
There's also a subsection of hi-fi music that includes lo-fi elements. Many artists like certain aspects of lo-fi music, but feel their recordings should still have a quality sound. 
What hasn't changed, though, is the desire to have a well-produced track and thanks to the lo-fi movement, the criteria for what's considered well-produced has changed. Industry professionals and critics still look for tracks that have quality sound that's balanced, well-arranged, and highlights the strengths of the recording artist.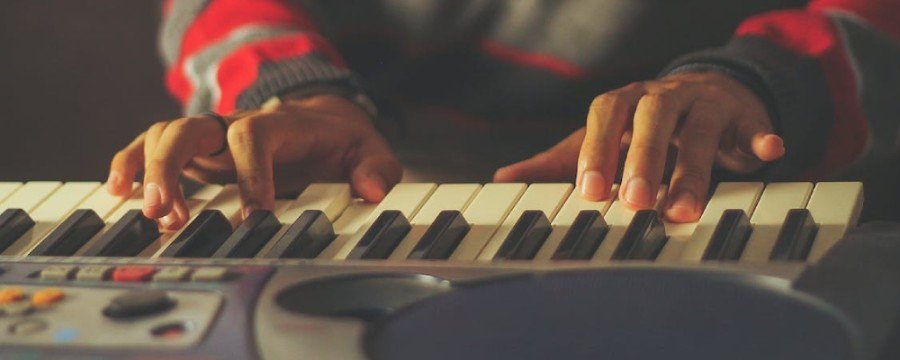 Characteristics Of A Lo-Fi Song
While all lo-fi music is different, there are a few characteristics that define the style as a whole: 
First, lo-fi music tends to be recorded and produced in an inexpensive fashion. Lo-fi artists will often use basic recording gear and analog equipment to achieve their desired sound.
Second, lo-fi artists often use unconventional instruments or hardware to achieve the famous lo-fi sound. For example, some artists may use out-dated or damaged recording equipment or record sounds from around the home.
Finally, lo-fi music tends to be more raw and authentic than other genres of music—it's not uncommon for artists to deliberately include mistakes or imperfections in their recordings.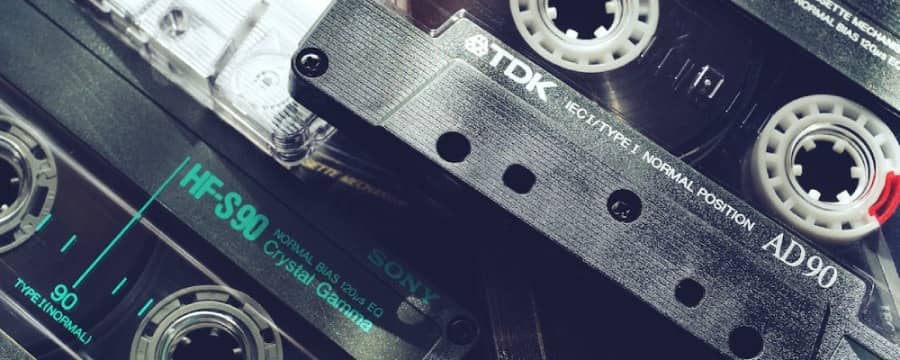 Elements Of Lo-Fi Music
If you're a musician looking to create lo-fi music, there are a number of ways to achieve the famous lo-fi sound. Common elements found in lo-fi productions include:
Samples: Samples can be anything that has been recorded, including music, dialogue, sound effects, loops and more. Samples can be used in short or they can be used to form the foundation of an entire track.
Drum Loops: Drum loops are often the heart and soul of a lo-fi track. They add rhythm and foundation to a song and help listeners keep time.
Soft Lead Melodies: Generally played by a piano, keyboard, synth of guitar, a non-aggressive melody is used to add a defining layer to a lo-fi song. It's important to select a preset that is in-keeping with the imperfect tone of typical lo-fi productions.
Background Noises: Examples of background noise used in lo-fi productions include the sound of the birds chirping, equipment clicking, vinyl sounds, light traffic noises, light crashing waves, tape hiss etc.
Little To No Vocals: Most lo-fi music is instrumental with no vocals, but lo-fi songs that do contain vocals generally have little to no lines.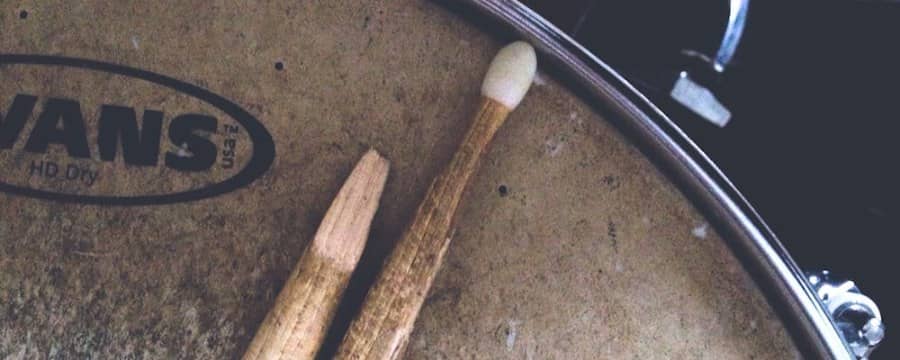 Top Lo-Fi Record Labels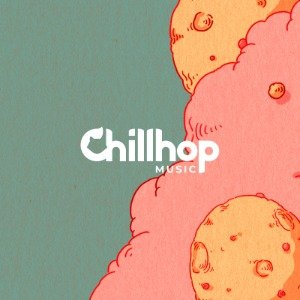 Chillhop Music
Founded in 2013, Chillhop Music is a record label that specializes in lo-fi hip-hop and jazzy hip-hop. It has become one of the most recognizable labels in lo-fi music, with a catalogue of over 600 releases and 3 million subscribers on YouTube.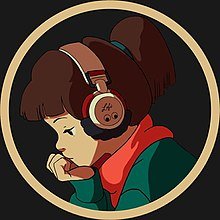 Lofi Girl
Lofi Girl is a French YouTube channel and record label that specializes in lo-fi hip-hop. Founded in 2017, it broadcasts 24/7 live streams of continuous lo-fi music, accompanied by a Japanese girl who studies or relaxes while viewers watch.
Dust Collectors
Dust Collectors is a a rapidly growing record label that assists artists with promotion, production and distribution. Based in Boston, the experimental label has signed an impressive catalogue of artists from all around the world.
Want To Know More?
Here at Live Aspects, we have dozens of useful lessons and tutorials created to enhance your music production skills and help speed up the learning process. You can access our huge range of music theory lessons and production tips and tricks here.