Have you ever wondered which successful artists use Logic Pro? Apple's Logic Pro is the DAW of choice for many of the top musicians around the world. It is used by industry-leaders and has developed a reputation for being one of the best DAWs available. Almost 1 in 5 music producers use Logic as their primary music production software. From its impressive selection of loops and software instruments to its affordability, Logic Pro has all the tools you need to make it as an artist.
Hi, I'm Ben from Live Aspects and here are the Top 10 Artists That Use Logic Pro In 2023:
1. Calvin Harris
2. Disclosure
3. Kygo
4. Swedish House Mafia
5. J. Cole
6. Alesso
7. Hardwell
8. Nicky Romero
9. Finneas
10. Jacob Collier
Without further ado, let's get started!
|

1. Calvin Harris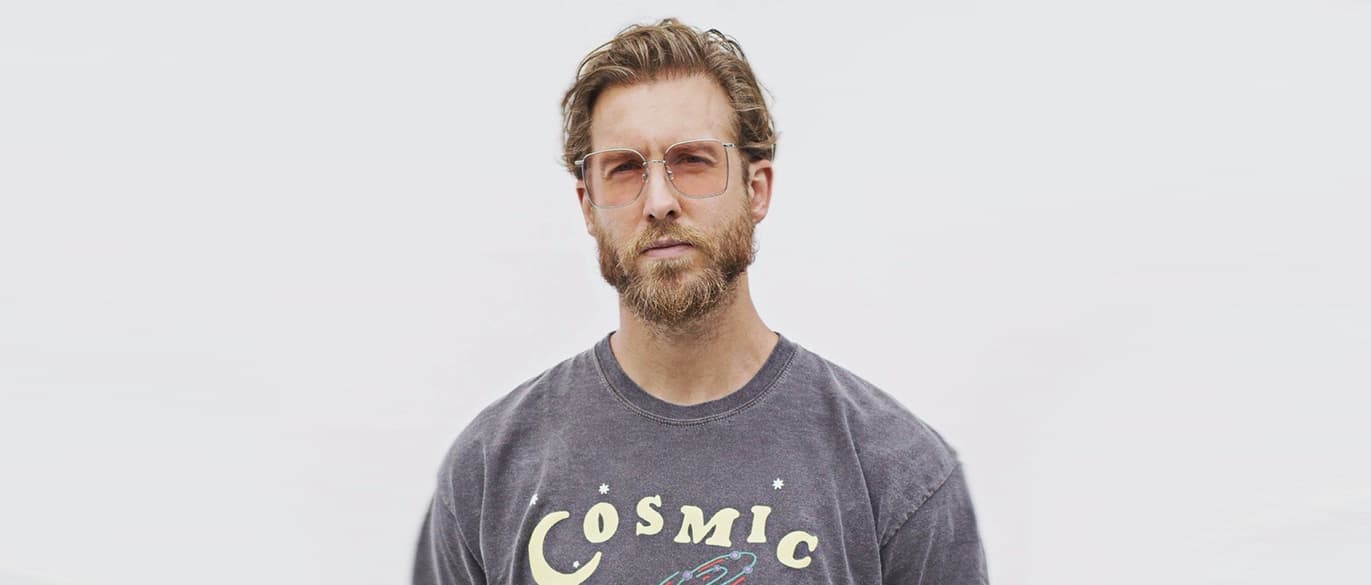 To start off our list, we have Scottish DJ, producer, singer and songwriter Calvin Harris. With a focus on Pop, EDM and House genres, Calvin Harris has collaborated with an extensive list of artists including Katy Perry, Rihanna, Ariana Grande, Dua Lipa and many more. Topping charts all around the globe, Harris has won dozens of music awards and is the highest-paid DJ to date.
In an interview with MusicRadar, Harris stated that "Logic Pro is [his] main tool and most of the work gets done on the laptop." Logic Pro has been fundamental in the success of Calvin Harris and has been significant in the making of his award-winning discography.
Calvin Harris released two track deconstruction videos where he reveals how he achieved each element of his tracks 'Over Now feat. The Weeknd' and 'Slide feat. Frank Ocean & Migos'. He can be seen utilising an incredible selection of hardware including retro synthesizers, grand pianos, guitars and drum machines. You can watch his breakdown of 'Over Now' here and his deconstruction of Slide here.
|
2. Disclosure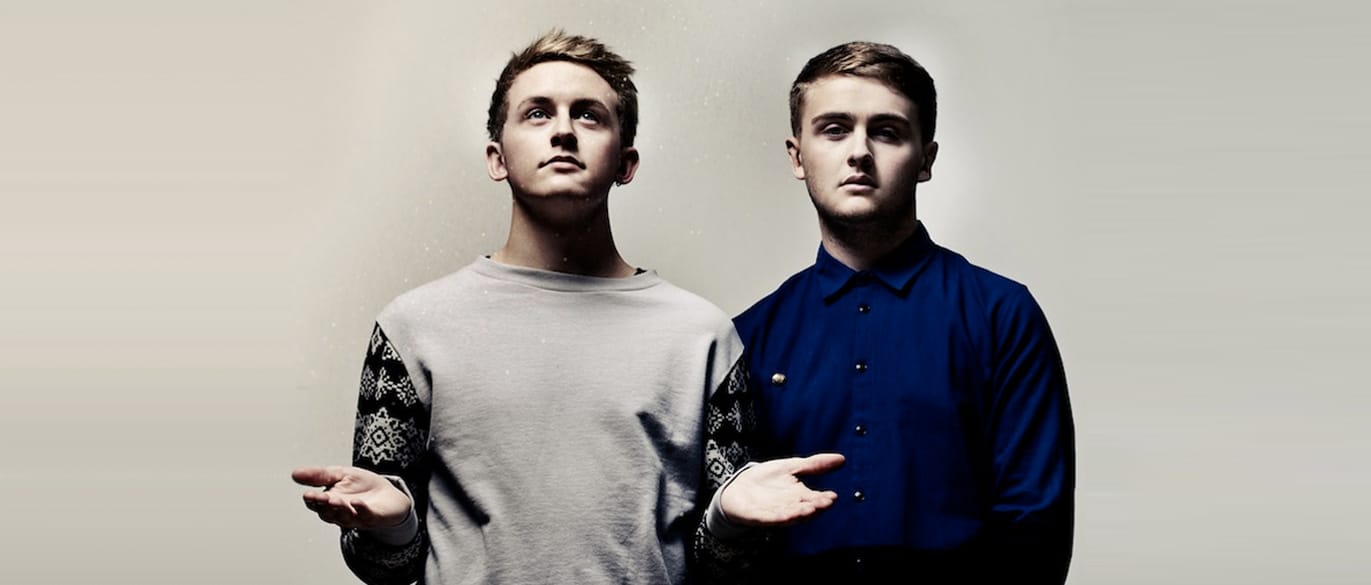 Coming in at #2, we have English electronic duo, Disclosure. Their unique combination of House, UK Garage and Pop genres has fetched the two brothers a string of notable awards, including Grammy nominations for each of their three studio albums. Disclosure's impressive catalogue of collaborations includes artists like Lorde, The Weeknd, AlunaGeorge and Mary J. Blige, as well as two releases with Sam Smith and Khalid. Disclosure is currently receiving close to 14 million monthly streams on Spotify.
Many of Disclosure's famous synth sounds are created in hardware and software retro synths from Korg, Roland and Moog. Their collection of third-party effects includes plugins from FabFilter, Waves and Valhalla, as well as a variety of Logic Pro stock plugins.
In a series of live streams recorded on Disclosure's Twitch channel, the duo deconstruct the Logic sessions of many of their biggest tracks. These streams provide an in-depth breakdown of the tools and techniques they use to achieve their acclaimed style. If you would like to see first-hand how Disclosure mix, master and construct their tracks in Logic Pro, visit their previous live streams or tune in live by clicking here.
|
3. Kygo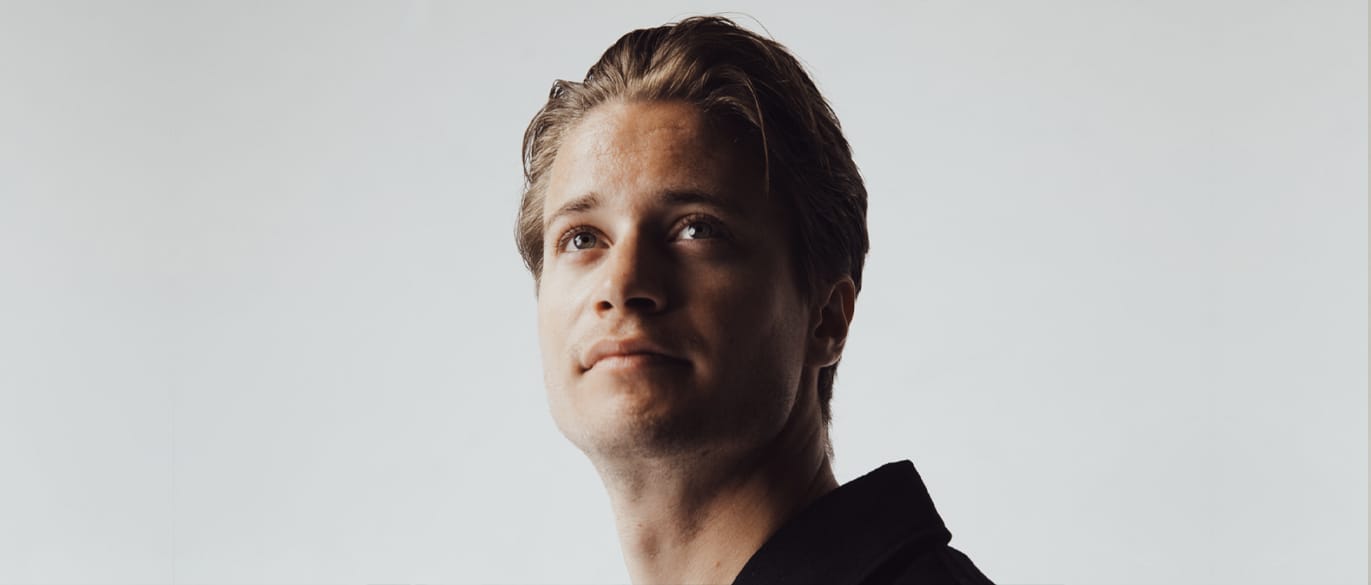 Norwegian tropical house DJ and Producer takes the third spot on our list. Kyrre Gørvell-Dahll rose to stardom after his remix of Ed Sheeran's 'I See Fire' in 2013. In 2015, Kygo became the fastest artist to reach 1 billion streams on Spotify and is currently receiving close to 30 million streams per month. Kygo has collaborated with vocalists including Selena Gomez, Rita Ora, Zara Larrson and Ellie Goulding, as well as other producers like Avicii, The Chainsmokers and Dillon Francis.
Kygo is recognised as one of the most significant pioneers of the Tropical House genre. He has headlined shows at many of the biggest music events around the world, including a performance at the 2016 Rio Olympics closing ceremony. Kygo has received a spot in DJ Mag's Top 100 DJ's list every year since 2015 and earned a variety of notable awards and nominations.
On his YouTube channel, Kygo has released a series of videos outlining how he made some of his biggest tracks. Here you can get insight into the hardware and software Kygo uses to create his sounds, as well as the creative techniques he adopts in his Logic Pro sessions. Click here to view Kygo's 'Making Of' video series.
|
4. Swedish House Mafia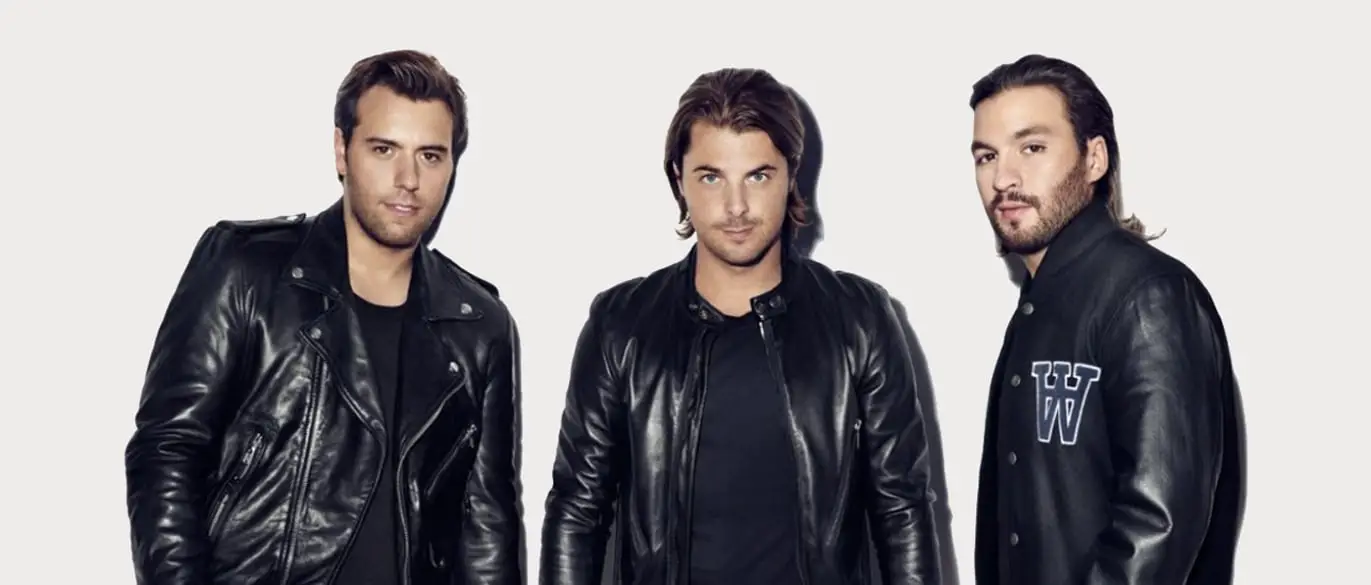 Earning the fourth spot on our list is the renowned music trio Swedish House Mafia. After announcing their retirement in 2012, the trio is finally back after their long-anticipated return. Releasing new music for the first time in nine years, their three new releases in 2021 included collaborations with The Weeknd, Ty Dolla $ign and 070 Shake. With a new album in the works, the trio has announced a 44-date world tour including Coachella in 2022.
Each of the three members of Swedish House Mafia are some of the highest-paid DJ's today, with an estimated net worth of $30 million each. Ranking in DJ Mag's Top 100 DJ's list each year between 2011 and 2020, Swedish House Mafia have been deemed responsible for setting the tone for the EDM boom of the early 2010s.
Back in 2011, Future Music Magazine filmed Swedish House Mafia deconstructing their song 'Greyhound'. The trio break down how they made each of the elements in the track and show off the impressive hardware collection in their studio. Learn how they create melodies, edit vocals, process drums and produce the famous 'One' bass sound. You can watch the video here.
|

5. J. Cole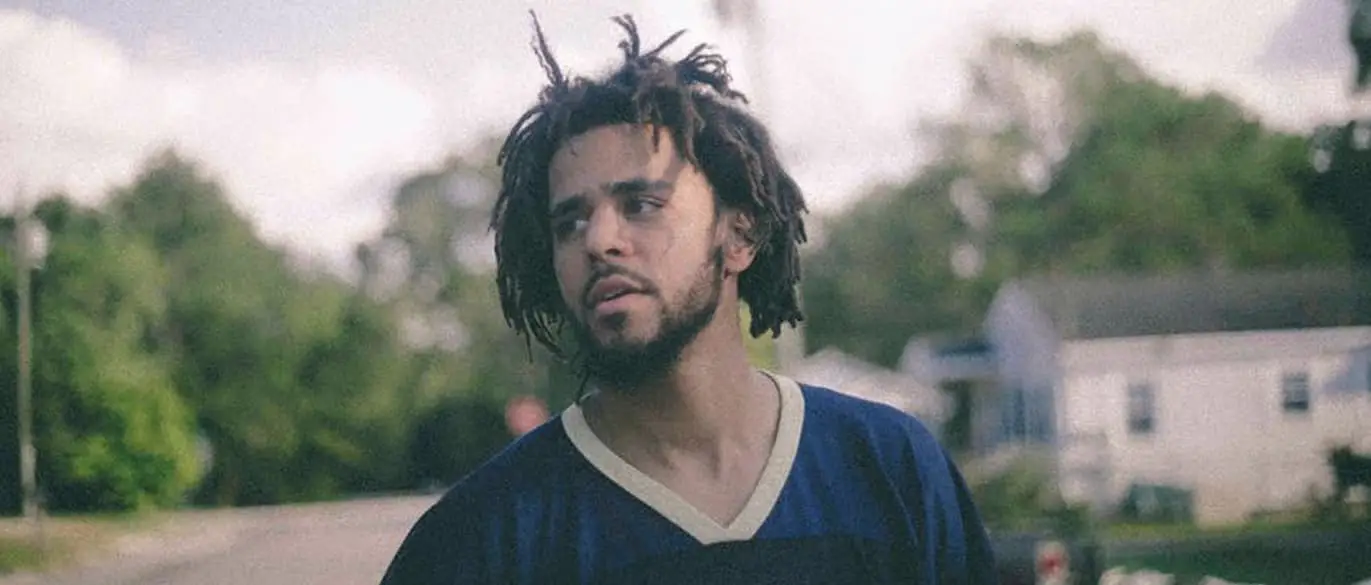 At number #5, we have rapper, singer, songwriter, and record producer J. Cole. With the release of six award-winning studio albums and multiple world tours, J. Cole has been regarded as one of the most influential rappers of his generation. His third studio album 'Forest Hills Drive' featuring songs 'No Role Modelz' and 'Wet Dreamz' won Album of the Year at the 2015 BET Hip Hop Awards and Top Rap Album at the 2015 Billboard Music Awards. He currently has almost 5 million followers on Spotify and is ranked #90 in Spotify's global artist rank.
When asked about his studio setup in an interview with Musicradar, J. Coles said he's "married to Logic and a USB keyboard; it's usually the M-Audio 49 or 69, but it doesn't even matter what kind as long as it plugs in and I can touch the keys." His earlier productions were made predominantly with software instruments and plugins, prioritising analogue instrumentation and mixing more in his recent releases.
In 2016, a video was released of J. Cole experimenting with drums and creating beats in Logic Pro. Here you can see the plugins and techniques he uses to create his Hip-Hop & Rap beats. Featured plugins include Native Instruments' Battery, Logic Pro's EXS24 Sampler and Stereo Spread. To watch J. Cole experimenting in Logic Pro, click here.
|

6. Alesso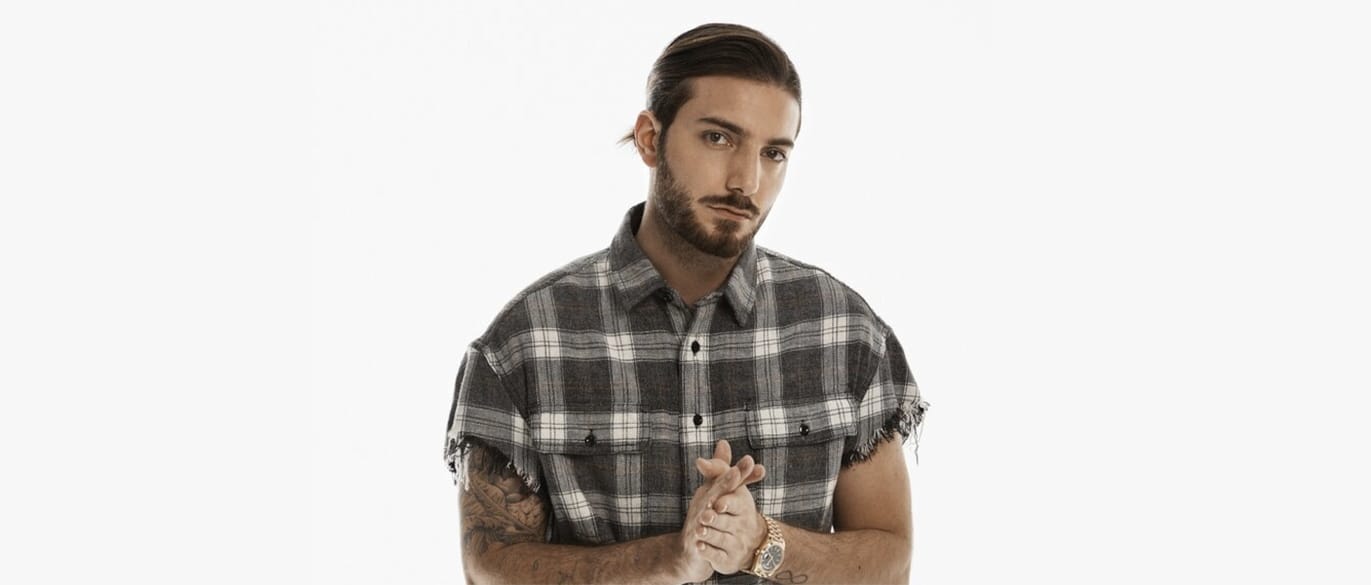 Next up we have Swedish DJ and electronic dance music record producer Alesso. The 30 year-old has been active in the EDM scene since 2010 and is known for his catalogue of progressive house hits like 'Heroes (We Could Be) feat. Tove Lo', 'Remedy' and 'Under Control feat. Calvin Harris'. Alesso debuted at #70 in DJ Mag's Top 100 DJ's list in 2011, despite having learned how to DJ that same year.
Alesso has worked with the likes of Hailee Steinfeld, Marshmello, Liam Payne, Maroon 5 and more. Since early 2011, Alesso has been mentored by fellow Swede and member of Swedish House Mafia, Sebastian Ingrosso. In the last decade, Alesso has performed at many of the biggest music events around the world including Ultra Music Festival, Tomorrowland, EDC and Electric Zoo.
In 2018, Genius teamed up with Alesso to release a video deconstruction of his track 'Remedy' with Conor Maynard. The track accumulated more than 50 million Spotify streams in the first two months following its release. Alesso reveals the track's Logic Pro session, outlines where he acquires samples and explains how he achieved many elements of the track. To view the making of Alesso's track 'Remedy', click here.
|

7. Hardwell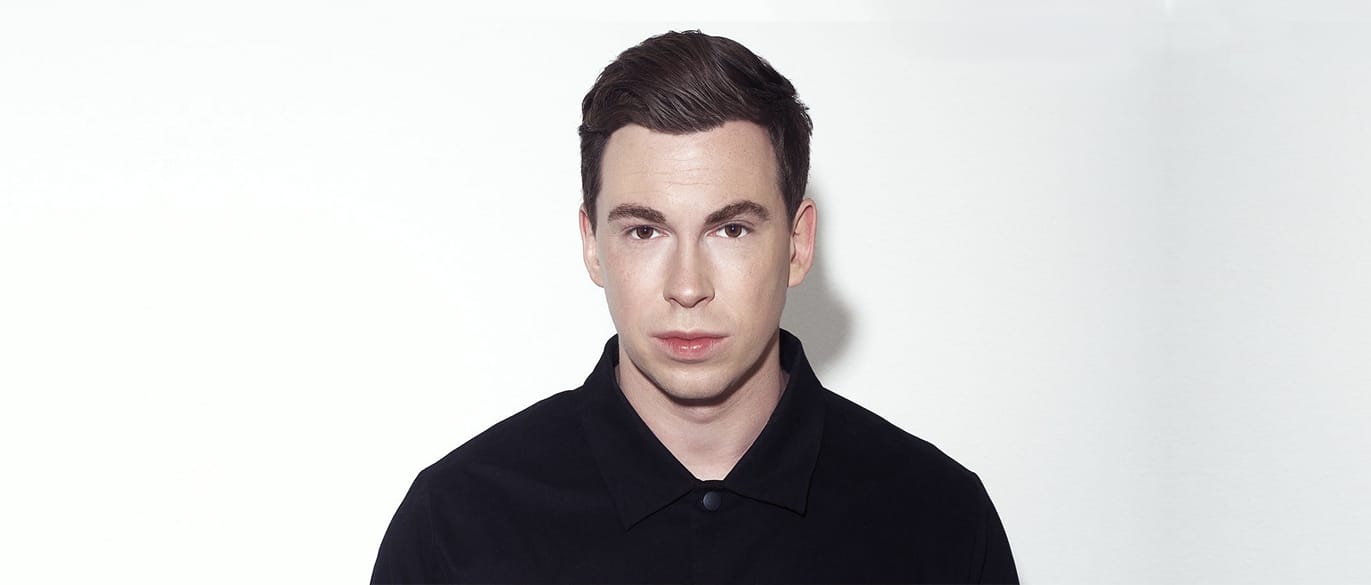 Robbert van de Corput, known professionally as Hardwell, takes the seventh spot on our list. The Bigroom and Electro House DJ/Producer first gained recognition for his bootleg of Robin S' 'Show Me Love vs. Be' in 2009. Hardwell received his first record deal at just 14 years of age and began touring the same year. He has been headlining shows around the world ever since and was crowned DJ Mag's top DJ in 2013 and 2014.
Hardwell is the founder and owner of EDM record label Revealed Records which has record deals with artists such as Tiesto, Afrojack, Timmy Trumpet and Armin Van Buuren. He has collaborated with a long list of successful musicians and has an estimated net worth of $23 million. Hardwell currently receives close to 6 million monthly streams on Spotify and has more than 5 million subscribers on YouTube.
In 2013, Hardwell completed a Q&A video where he presents his new studio setup and reveals his favourite plugins, sample packs and hardware. He adopts a simple but functional studio setup with little hardware and a focus on software instruments. To learn more about Hardwell and his approach to music production, click here.
|
8. Nicky Romero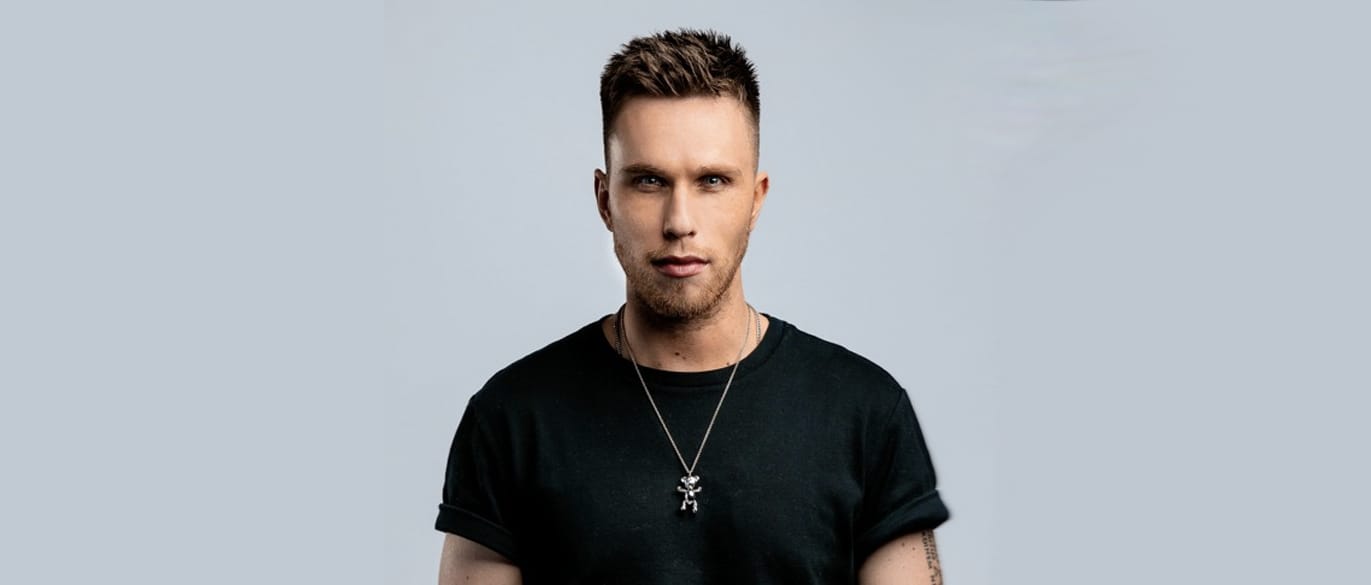 Taking the eighth spot on our list is Dutch DJ and record producer Nicky Romero. Romero has releases across many sub-genres of EDM, with a focus on Electro House, Progressive House and Bigroom House. His most streamed song 'I Could Be The One' with Avicii received 3x Platinum certification and topped the UK Singles Chart. Ranking 7th in DJ Mag's Top 100 DJ's list of 2013, Romero has produced music for vocalists including Rihanna, Britney Spears and Sia.
In May of 2012, Nicky launched the now popular record label Protocol Recordings. It has signed an impressive list of industry leading artists such as Calvin Harris, Steve Aoki, Don Diablo and Afrojack. Protocol Recordings has had five releases reach number one on the Beatport Top 100 chart.
The release of his 2011 song 'Toulouse' helped define him as an artist and is arguably his most iconic song to date. Together with Future Music Magazine, Nicky Romero released an in-depth deconstruction video where he runs through how 'Toulouse' was created. The 47-minute video showcases how he made the famous bass synth, instrument and effect plugins he uses and more. To watch the video, click here.
|
9. Finneas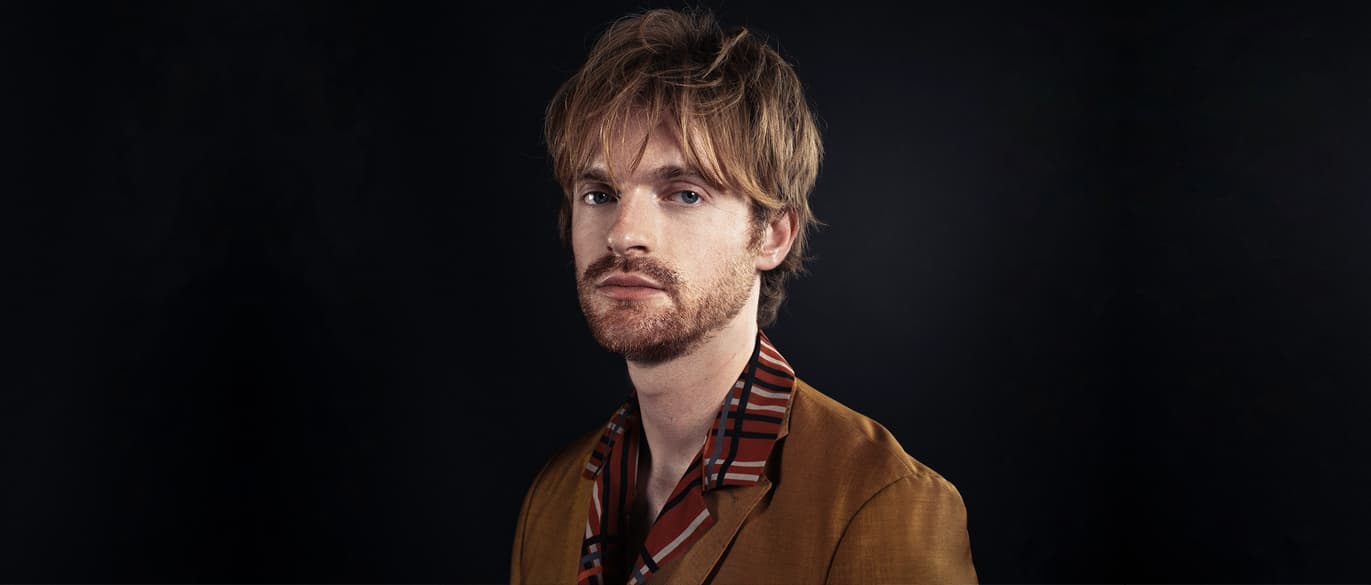 Coming in at number #9, we have American singer-songwriter and brother of Billie Eilish, Finneas. Since 2013, Finneas has become Eilish's primary producer and has also produced records for artists such as Justin Bieber, Selena Gomez, Demi Lovato and Khalid. Finneas is currently receiving close to 10 million monthly streams on Spotify, with his most successful song to date peaking at number 17 on the US Billboard Alternative Songs chart.
After spending five years learning music production with Logic Pro, Finneas created countless demos and projects that he thought sounded terrible. It wasn't until he created 'Ocean Eyes' for his sister that he started to gain traction and confidence in his production abilities.
Together with Mix With The Masters, Finneas released a series of YouTube videos revealing some of the production secrets behind Billie Eilish's single 'Therefore I Am'. In this 3-video series, you can see how Finneas records and edits vocals, his drum sampling techniques and the overall production process. You can view these videos here.
|
10. Jacob Collier

27 year-old British musician, producer and instrumentalist Jacob Collier takes the final spot on our list. His music incorporates elements from many musical genres, with vocal harmonisation dominating many of his tracks. Collier has collaborated with an impressive list of successful musicians including T-Pain, Ty Dolla $ign, Daniel Caesar, Tori Kelly and more. He has taken home a total of five Grammy awards from seven nominations across his four studio albums.
Collier pays an incredible attention to detail when producing, with his Logic Pro sessions often accumulating upwards of 1000 tracks. Collier's extensive music theory knowledge has powered his incredibly distinctive repertoire and discography. He is known to include his live audiences as part of the instrumentation and has performed on stages around the world including NPR's Tiny Desk, The Tonight Show and The Late Night Show.
Collier has a series of masterclasses on YouTube where he reveals the Logic Pro sessions for many of his biggest tracks. He also discusses the music theory involved in his tracks and unveils his creative process. To watch Jacob Collier breakdown dozens of his Logic Pro sessions, click here.
Related Posts:
Top 10 Artists That Use Ableton Live In 2023
Top 10 Artists That Use FL Studio In 2023
Logic Pro
Want To Know More?
Here at Live Aspects, we have dozens of useful lessons and tutorials created to enhance your music production skills and help speed up the learning process. You can access our huge range of music theory lessons and production tips and tricks here.