Have you ever wondered which successful artists use Ableton Live? Interested to know how the biggest EDM DJs and producers create their biggest hits? Ableton is the industry standard for many professional musicians and DJs. It has the potential to turn an idea into an award-winning piece of music. Ableton Live is the DAW of choice for many of the top DJs and producers around the world.
Hi, I'm Ben from Live Aspects and today we'll be exploring the Top 10 Artists That Use Ableton In 2021:
David Guetta
Marshmello
Skrillex
DJ Snake
Diplo
The Chainsmokers
Steve Aoki
ILLENIUM
Flume
KSHMR
Without further adieu, let's get started!
|

1. David Guetta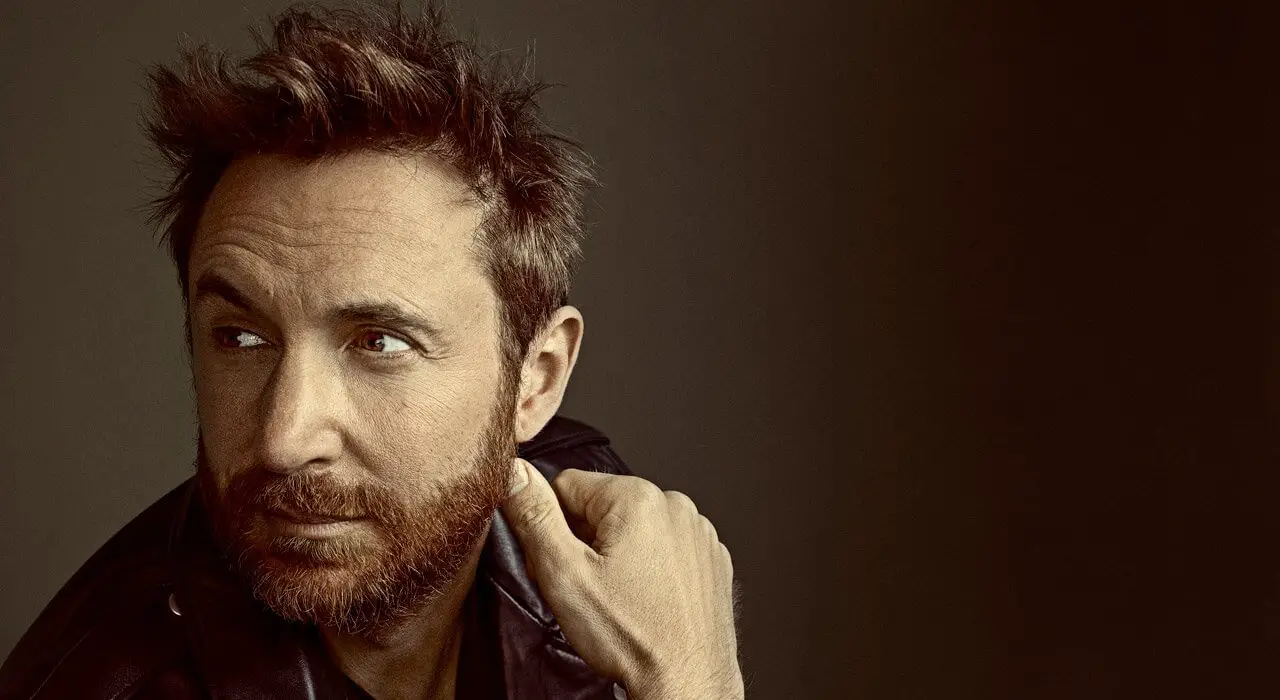 To start off our list, we have French DJ and producer, David Guetta. With more than 10 billion streams, Guetta has been topping charts with his Ableton productions for decades. In 2011 & 2020, David Guetta was voted the #1 DJ in the DJ Mag Top 100 DJs poll.
Ableton Live is Guetta's primary DAW of choice and has provided him with the tools to create his most streamed songs 'Titanium feat. Sia' and 'Hey Mama feat. Nicki Minaj'. Guetta draws inspiration from a large library of VST plugins including Native Instruments Massive, ReFX Nexus 2 and Lennar Digital Sylenth1.
Last year, Guetta released a series of Ableton video tutorials, explaining step-by-step how he creates his tracks. If you'd like to see David Guetta produce a Bigroom House track in Ableton, click here.
|

2. Marshmello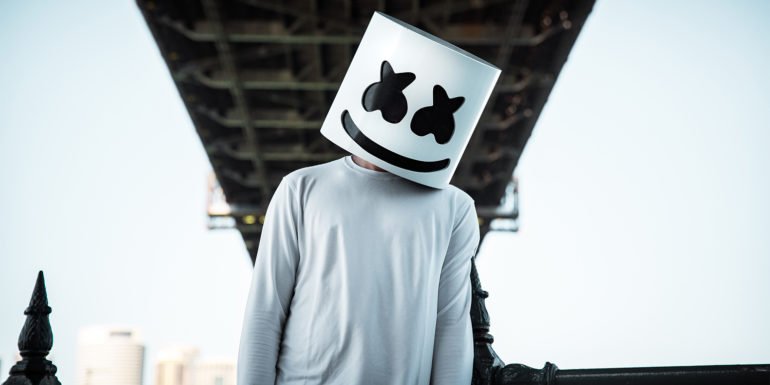 Next up, we have DJ and producer Marshmello. While we may not know his identity, we do know that he uses Live to create his chart-topping hits. With more than 2 billion streams on his hit song 'Alone,' Marshmello has been dominating the EDM scene since his emergence in 2015.
Marshmello has collaborated with a variety of successful vocalists including Selena Gomez, Khalid, G-Eazy, Logic and more. His primary genres of focus are trap, future bass, and progressive house.
Marshmello's go-to instrument plugins include reFX Nexus 2, Native Instruments Massive, Xfer Serum and Reveal Sound Spire. Before moving to Ableton Live 10, Marshmello began producing music using Garageband. If you're interested in watching Marshmello go undercover on the internet and talk about his life as a DJ and music producer, click here.
|

3. Skrillex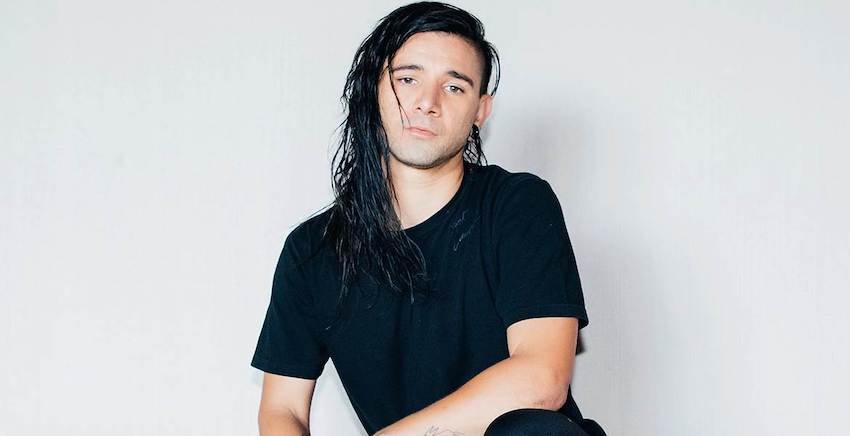 Sonny Moore, more commonly known as Skrillex, is arguably the most significant pioneer of the Dubstep genre. His 2010 song 'Scary Monsters And Nice Sprites' was known to have define his sound. It took him from an up-and-coming producer to an EDM icon.
The flexibility and extraordinary sound design possibilities of Live make it possible for Skrillex to construct his "monster-like" dubstep sounds. Skrillex's two favourite instrument plugins are Native Instrument's FM8 and Massive, utilizing FM8 to create majority of his iconic bass growls.
In July of 2019, Skrillex released the official music videos for his songs 'Mumbai Power' feat. Beam and 'Fuji Opener' feat. Alvin Risk where he runs through the Ableton project of each track. He also hosted a livestream in his studio where he produces a track from start to finish and explains his sound design process. You can click here to watch it.
|

4. DJ Snake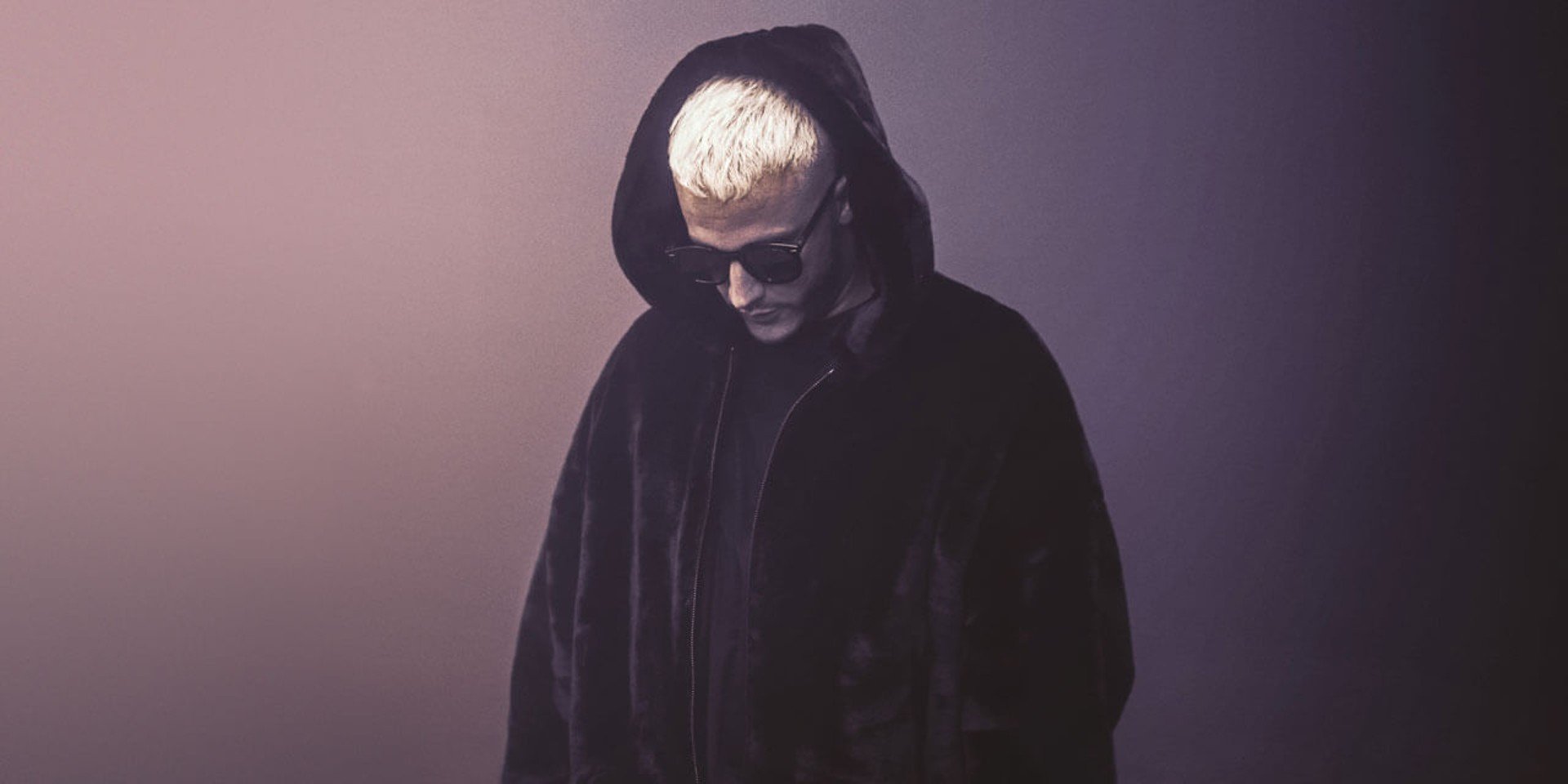 The next artist on our list is French DJ and producer, DJ Snake. With well over 15 billion streams across Spotify and YouTube, DJ Snake has headlined some of the biggest music festival around the world, placing #16 in the DJ Mag Top 100 DJs 2019.
DJ Snake has collaborated with some of the most popular artists today, working with vocalist including Justin Bieber, Selena Gomez, Cardi B, AlunaGeorge and 21 Savage. His biggest songs 'Lean On', 'Taki Taki' and 'Turn Down For What' are just a sample of his incredible collection of compositions.
Much of DJ Snake's discography was created in Ableton Live, utilizing a variety of Live stock plugins and external plugins such as FabFilter Pro-L 2 and Soundtoys Little Alterboy. In early 2020, DJ Snake uploaded a number of videos to his YouTube channel outlining the process he takes when creating a remix in Ableton Live. You can visit his YouTube channel to watch these videos here.
|

5. Diplo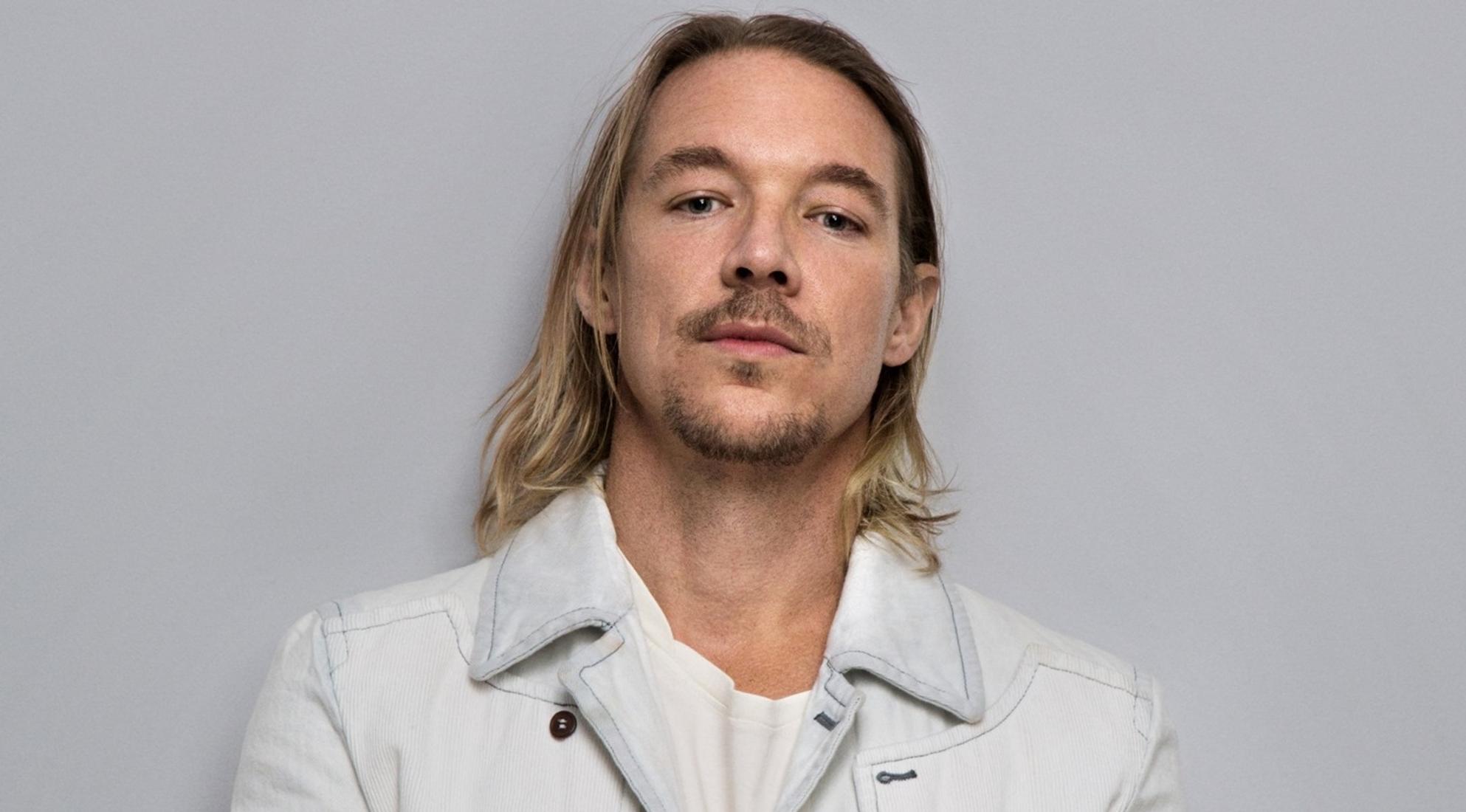 Coming in at number 5, we have one of the most familiar faces in the EDM scene, Diplo. Thomas Wesley Pentz is an American DJ, songwriter and record producer based in Los Angeles. Spanning almost every sub-genre of electronic dance music, Diplo has worked with an array of artists including Dua Lipa, Justin Bieber, Sia, Chris Brown, Ariana Grande, and Beyoncé.
Diplo is is no stranger to pseudonyms. He is also known for his popular side projects including 'Major Lazer', 'Silk City' and duo with Skrillex titled 'Jack Ü'. Diplo won his first career Grammy in 2015 for Best Dance Recording with his production of 'Where Are Ü Now feat. Justin Bieber' under his alias with Skrillex, 'Jack Ü'. He also won Best Dance Recording in 2018 for his track 'Electricity feat. Dua Lipa' as Silk City.
Diplo has been seen using an assortment of plugins including Xfer Serum, Dada Life Sausage Fattener, Output Exhale, Waves CLA Vocals as well as a collection of Universal Audio plugins. Click here to watch Diplo, Skrillex & Justin Bieber breakdown 'Where Are Ü Now' and discuss how they produced particular elements of the record.
|

6. The Chainsmokers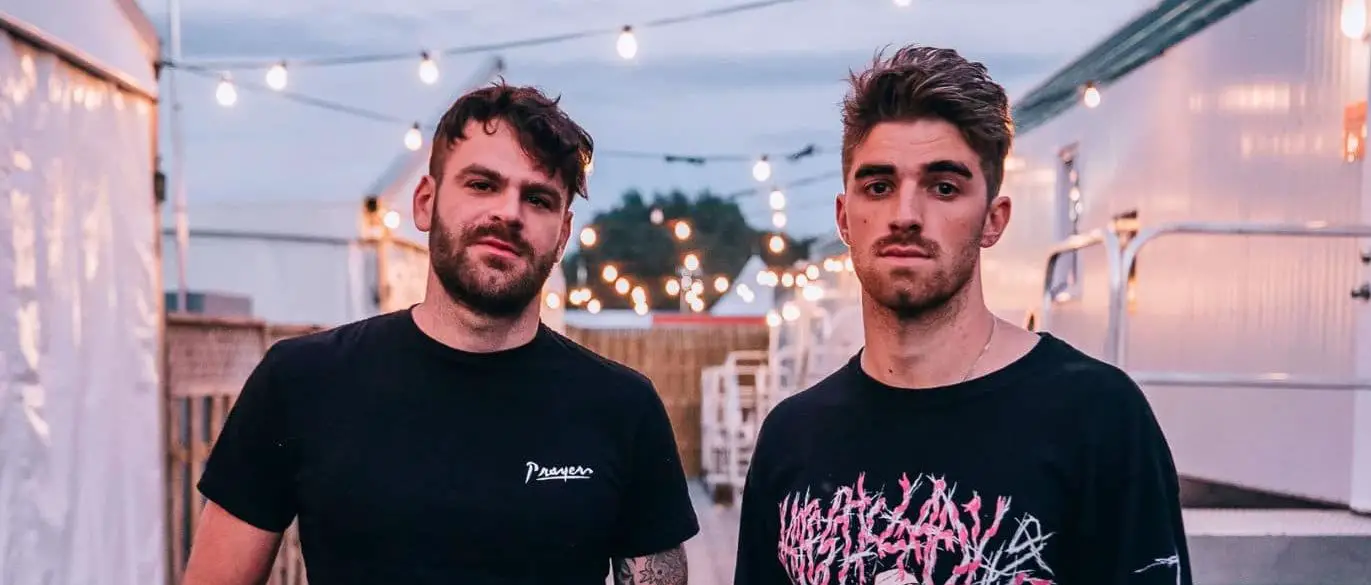 American electronic DJ and production duo, The Chainsmokers, receive the number #6 spot on our list.  Their top three songs 'Closer feat Halsey, 'Something Just Like This feat. Coldplay' and 'Don't Let Me Down feat. Daya' have accumulated more than 10 billion streams alone with the duo currently receiving 30 million monthly streams on Spotify.
In 2017, The Chainsmokers completed a 6 month tour for their album 'Memories Do Not Open', performing 71 shows around the world. They have also performed at many of the largest festivals worldwide including Ultra Music Festival, Lollapalooza and Tomorrowland.
Drew from the duo released a video tutorial explaining the process behind the creation of their song 'Roses feat ROZES' where you can see his selection of plugins and the way he approaches making a future bass/trap drop. In this track's Live session, you can see plugins including reFx Nexus, Lennar Digital Sylenth1, Native Instruments Massive and Nicky Romero's Kickstart. Click here to watch the tutorial.
|

7. Steve Aoki
Known for throwing cakes at audience members at virtually every show, American-Japenese DJ and producer Steve Aoki takes the seventh spot on our list. Aoki is reportedly one of the richest DJ's in the world and is worth $75 million according to Celebrity Net Worth. Steve is the son of Hiroaki Aoki, founder of the Japanese cuisine restaurant chain Benihana.
His remix of Kid Cudi's 'Pursuit Of Happiness', arguably his most famous song, scored a spot in the soundtrack of the 2012 movie Project X. As of January 2021, Steve Aoki has released a total of 6 studio albums and 93 singles. In 1996, Aoki founded the popular Los Angeles-based record label, Dim Mak.
To accompany Ableton Live, Aoki uses plugins including Xfer Serum, Spectrasonics Omnisphere 2, as well as a variety of Native Instruments, Waves and Soundtoys plugins. Click here for a tour of Steve Aoki's studio where you can see all the gear he uses to make his high-energy hits.
|

8. ILLENIUM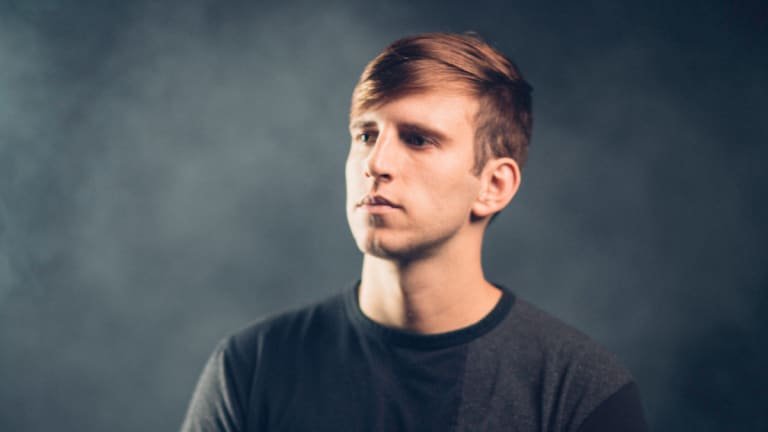 Securing the #8 spot on our list, we have Future Bass/Dubstep DJ and producer, Nicholas D. Miller, known professionally as Illenium. The artist quickly rose to EDM stardom with an extraordinary response to his remix of 'The Chainsmokers – Don't Let Me Down' in 2016, reaching more than half a billion views.
Illenium sold more than 250,000 tickets for the tour of his third studio album 'Ascend.' He secured the number #43 spot on the DJ Mag Top 100 DJs poll of 2020, rising 21 spots from the previous year. Illenium currently receives more than 12 million monthly streams on Spotify.
Throughout 2020, Illenium completed a variety of video livestreams where he spent hours creating new music in Ableton Live and breaking down the creative process behind some of his biggest tracks. Click here to access more than 15 hours of Illenium's livestreams.
|

9. Flume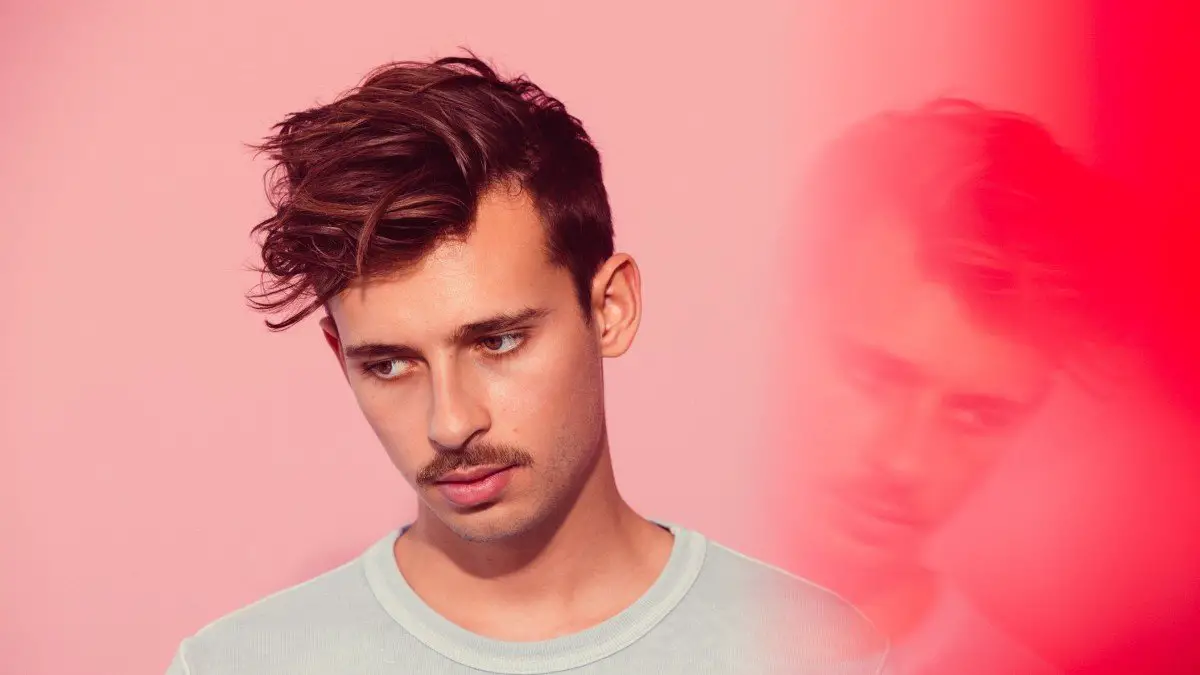 Australian Grammy-award winning DJ and producer Flume is known for his unconventional sound design and erratic rhythms. His song 'Never Be Like You' feat. Kai reached Platinum and charted positions in 17 countries around the world. Flume was recognized as the Top Australian Spotify Artist in 2016, totalling more than 5 billion online music streams to date.
Flume mentioned in an interview with MusicRadar: "I use Ableton Live and its basic effects. I like to keep it super simple. It's actually pretty boring but it works for me and it keeps me making music." The efficient workflow features and unique array of tools Live has to offer have helped create success for artists like Flume.
In November 2013, Flume released a series of videos explaining his process of creating music where he breaks down some of his biggest tracks and provides a variety of helpful tips and tricks. Visit Flume's YouTube channel here to watch the tutorial series.
|

10. KSHMR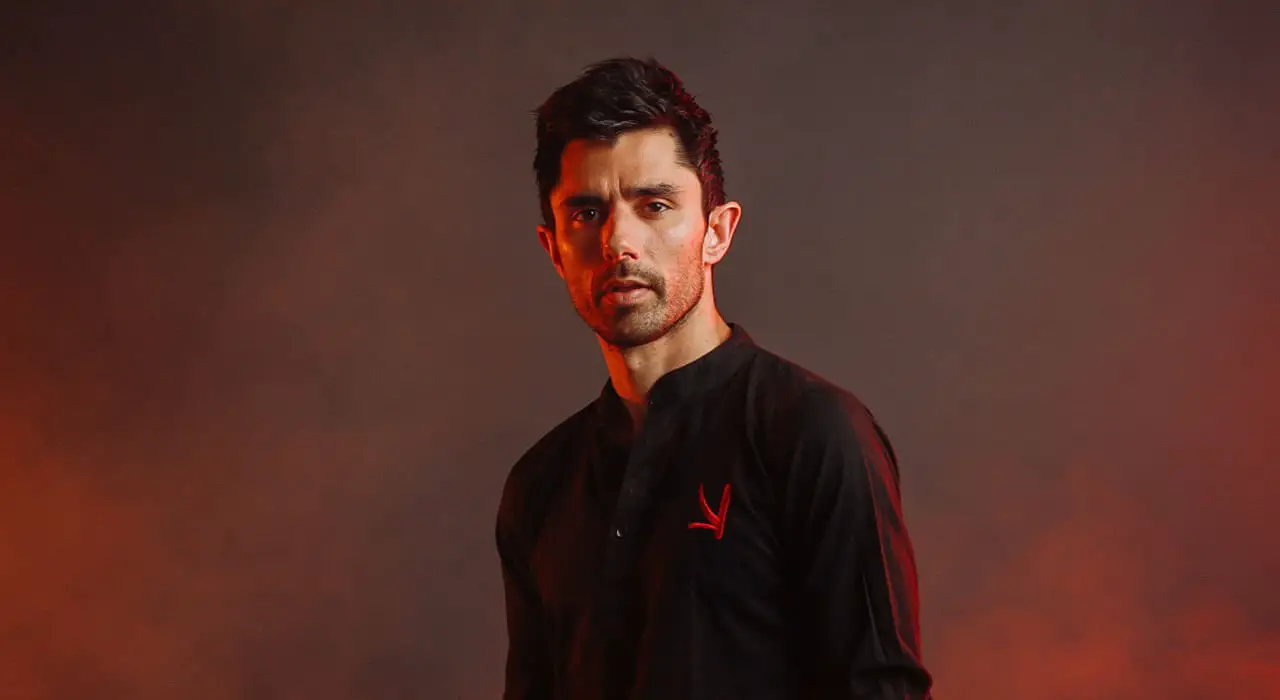 To finish off our list, we have American-Indian Bigroom House DJ and producer KSHMR. Ranking 12th in DJ Mag's Top 100 DJs of 2020, KSHMR has performed at music festivals including Tomorrowland, Ultra Music Festival, EDC, Parookaville and Sunburn.
While KSHMR is most commonly known for his live shows and high-energy productions, he has also released a large amount of video and audio content specifically designed to help musicians with music production. His video masterclasses and sample packs provide producers with the tools to advance their career in the music industry. You can download KSHMR's sample packs from Splice.
KSHMR has released a series of in-depth tutorials breaking down the process of creating many of the elements of an EDM track. In this series, KSHMR showcases his selection of stock and external plugins and how he uses Ableton Live to produce his tracks. Videos range anywhere from 'How To Make A Powerful Drop' to 'How To Write Melodies.' You can watch the videos here.
Related Posts:
Top 10 Artists That Use Logic Pro In 2021
Top 10 Artists That Use FL Studio In 2021
Artist
Want To Know More?
Here at Live Aspects, we have dozens of useful lessons and tutorials created to enhance your music production skills and help speed up the learning process. You can access our huge range of music theory lessons and production tips and tricks here.