| One of the biggest decisions beginner producers have when starting out is whether or not to purchase a MIDI Keyboard. It can be difficult to know if purchasing a MIDI Keyboard is worth the investment. Whether you're a natural behind the keys or you're just learning the basics, a MIDI Keyboard can improve your Ableton experience and help you create better music. The right MIDI Keyboard can streamline your production workflow and introduce you to a new way of utilizing Ableton.
In this guide, we will be outlining the benefits of investing in a MIDI Keyboard and helping you decide which MIDI Keyboard best suits your style of producing.
Without further adieu, let's get started!

|

Do I Need A MIDI Keyboard For Ableton Live?
The short answer is, no. You don't need a MIDI Keyboard to use Ableton. All of Ableton Live's tools, plug-ins and features can be utilized without a MIDI Keyboard. Ableton comes with a built-in virtual keyboard that can be operated using your computer's keyboard.

|

Why Should I Buy A MIDI Keyboard?
While owning a MIDI Keyboard isn't essential, it is certainly recommended. Listed below are some of the reasons why purchasing a MIDI Keyboard is a worthwhile investment for all Ableton users:
|

1. Experimenting
MIDI Keyboards provide musicians with a direct and tangible way to experiment with sounds. Spark inspiration and spawn new ideas using a range of tools right at your fingertips. The synergy between your MIDI Keyboard and instrument plugins makes it possible to easily cycle through libraries of instrument presets and quickly craft chords, melodies, basslines and drum beats.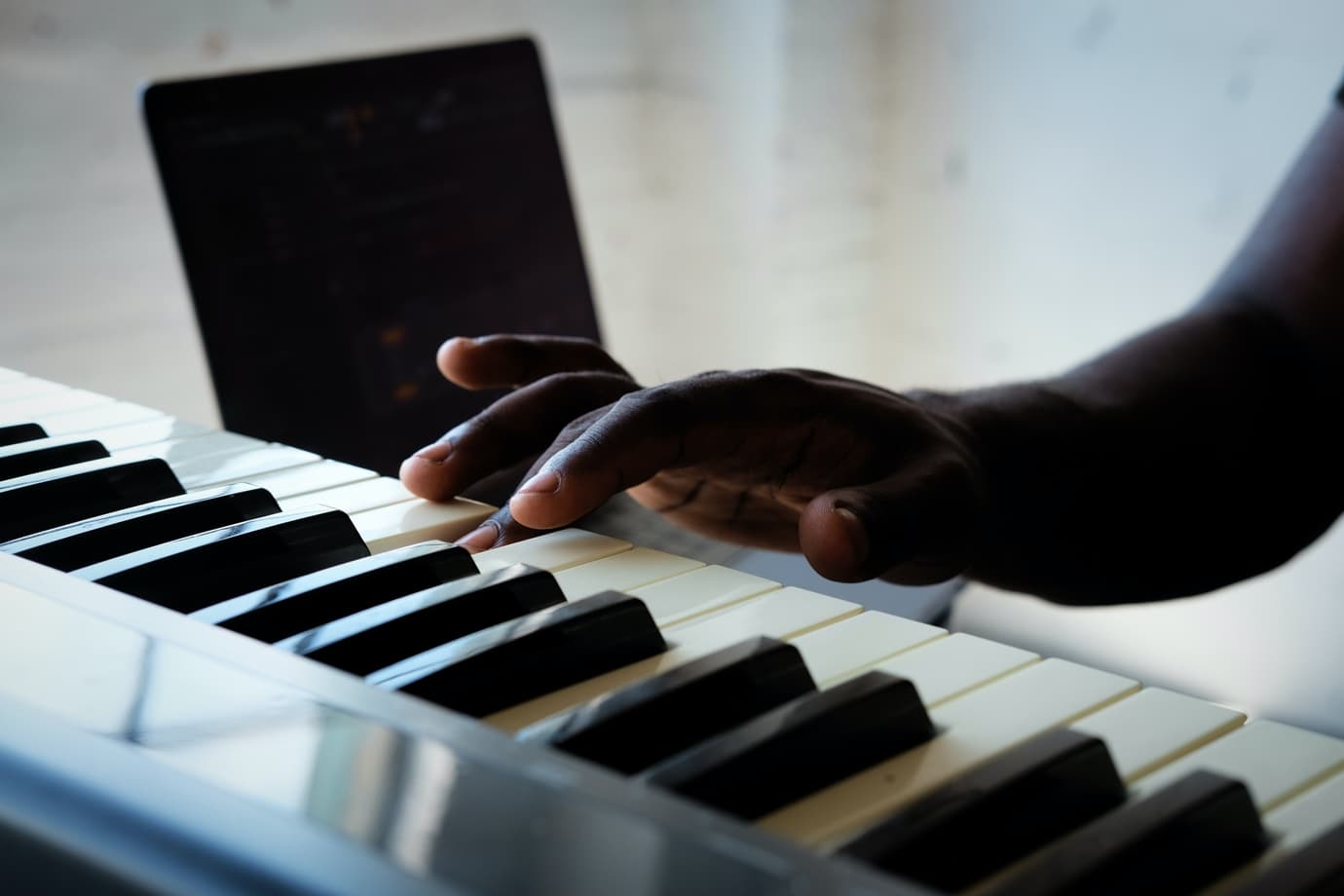 |

2. Laying Down Ideas
A MIDI Keyboard is proven to help imbed ideas from your head directly into your Ableton projects. They have the ability to increase workflow efficiency by making it easier to add instrumental layers to your projects. Penciling in MIDI notes or manually drawing in automation can be a time-consuming and finicky process. By using Ableton's MIDI record function, you can lay down ideas into your projects in just one take.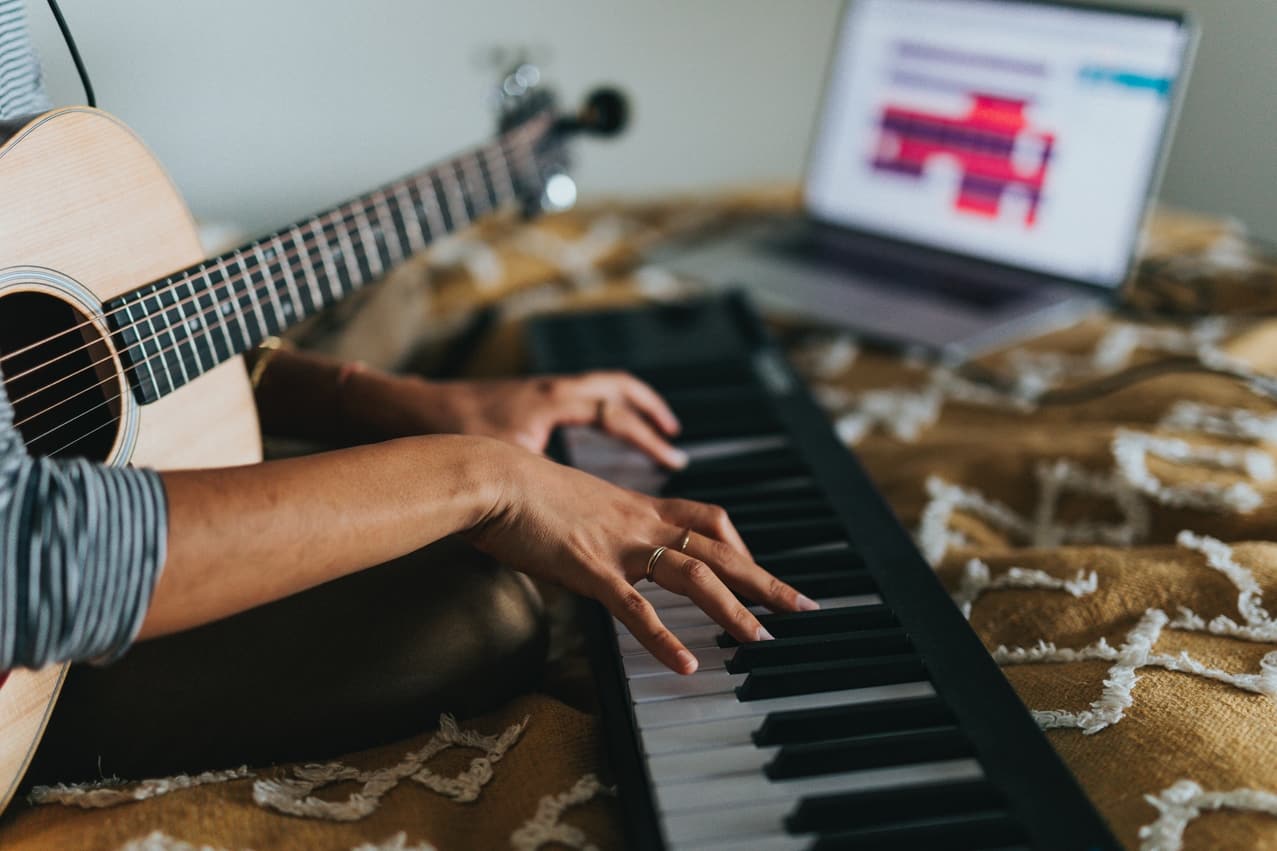 |

3. Performing
Bring your live sets to live and add a new dimension to your live performances using a MIDI Keyboard. Cycle through instrument presets, modify parameters live, instantly recall banks and more all using your MIDI Keyboard. Common features of a MIDI Keyboard can include drum pads which are excellent for performing live drums and triggering one-shots samples. Building entire live shows with a MIDI Keyboard can be achieved using the mapping features of Ableton Live.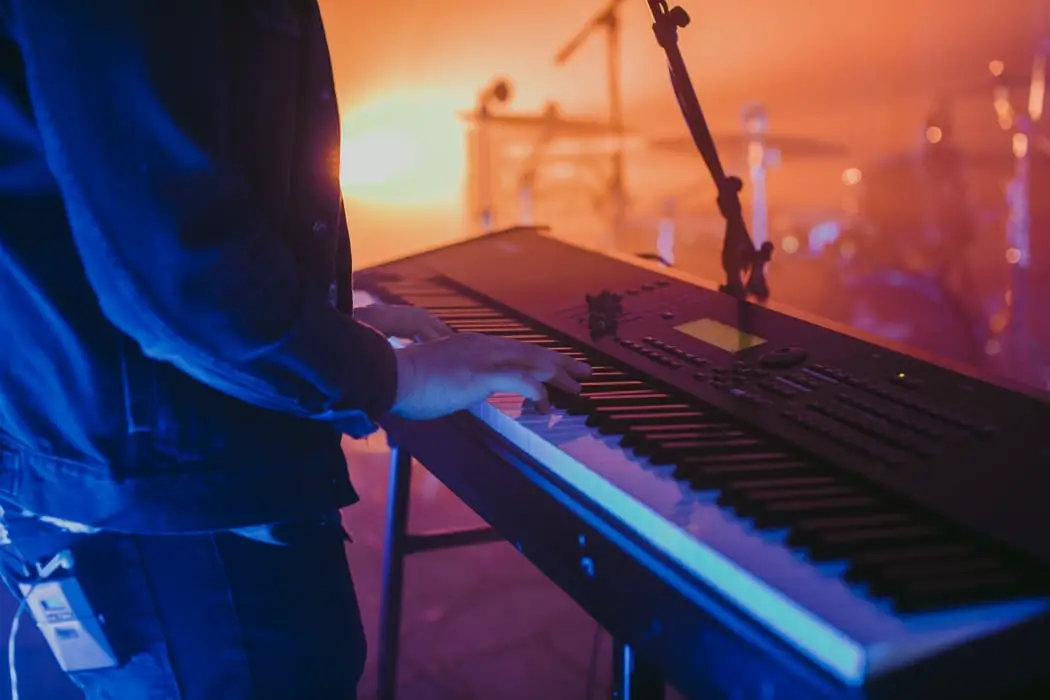 |

4. Achieve A Human-Like Feel
Whether it's for live performances or recording, a MIDI Keyboard can help create a realistic and human-like feel. While it is possible to mimic human-like characteristics using your mouse and computer keyboard, nothing comes close to the natural imperfections of a live recording. Level up the instrumental layers of your productions using the practical, hands-on approach of a MIDI Keyboard.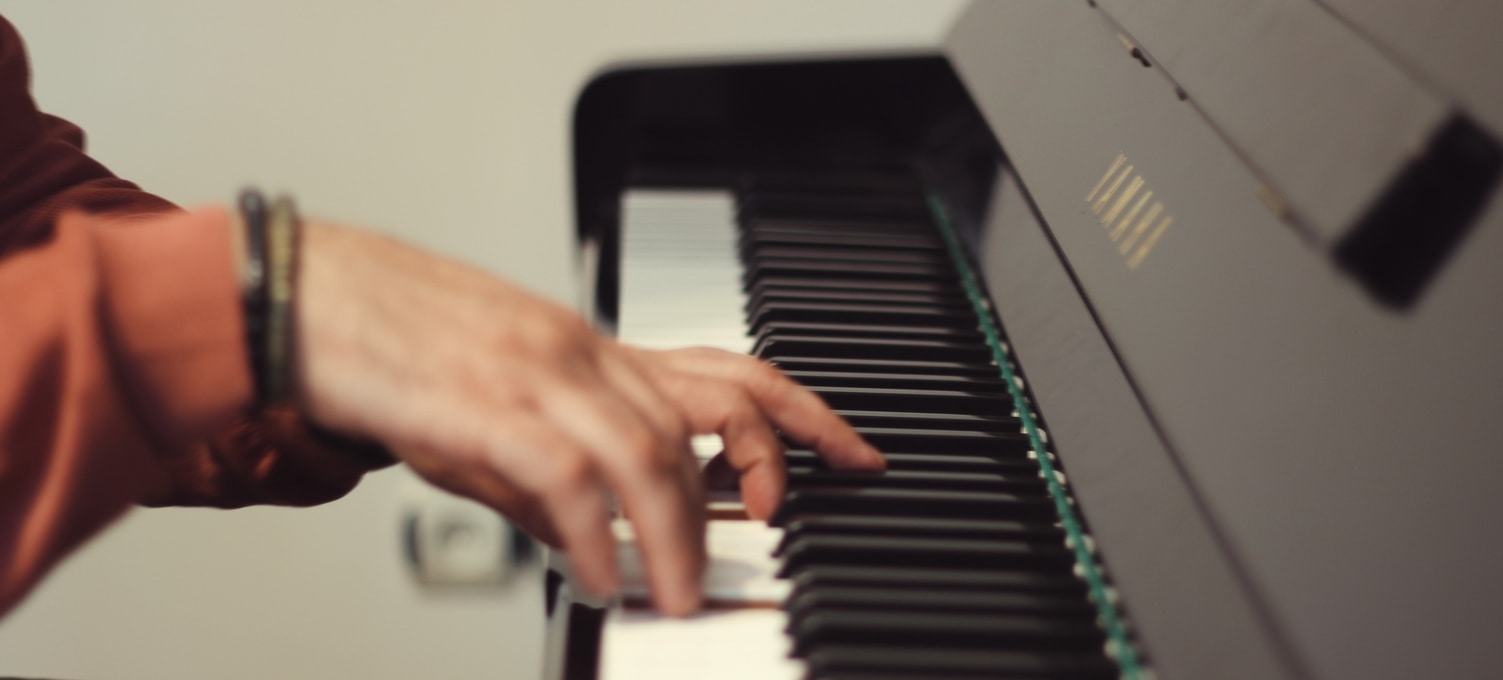 |

5. Integration With Ableton Live
Almost every single parameter in Ableton Live and Live's stock plugins can be mapped to a MIDI Device, meaning you have complete customizability over what you would like the features of your keyboard to control. Many third-party plug-ins also support mapping to MIDI devices.
Instrument plug-ins such as the Drum Rack allows users to experiment with custom drum kits using the drum pads. Record automation or experiment with evolving parameters using the faders or knobs found on many MIDI Keyboards. Integration between Live and almost any brand of MIDI Keyboard is seamless, resulting in an array of tangible ways to create music.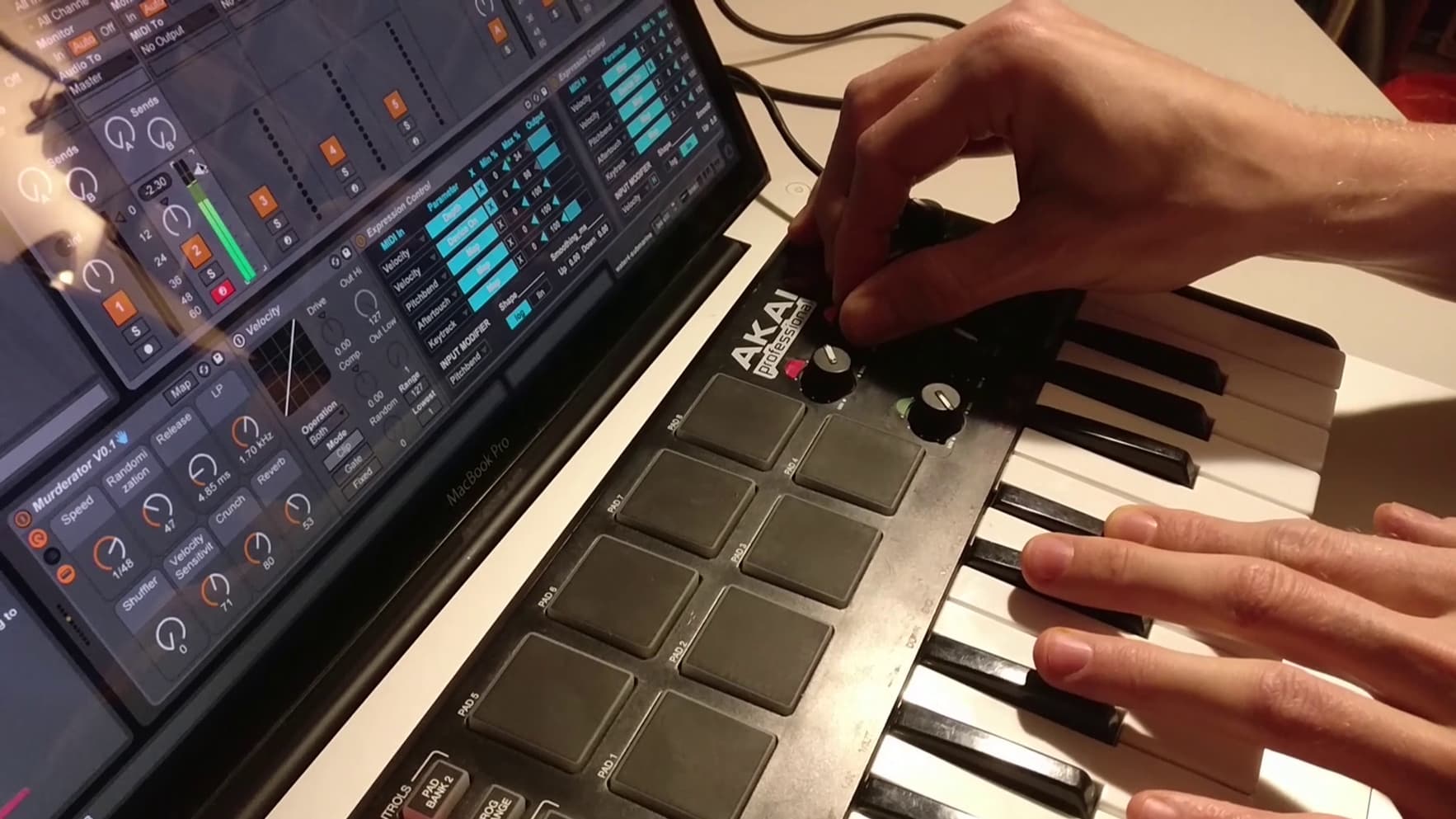 |

6. The Perfect Studio Accessory
A MIDI Keyboard is one the most iconic pieces of equipment in a music studio. In combination with a computer and a pair of studio monitors, a MIDI Keyboard is a cornerstone piece of hardware in many studios around the world. If you're looking for a practical and aesthetically pleasing addition to your studio, you can't go wrong with a MIDI Keyboard.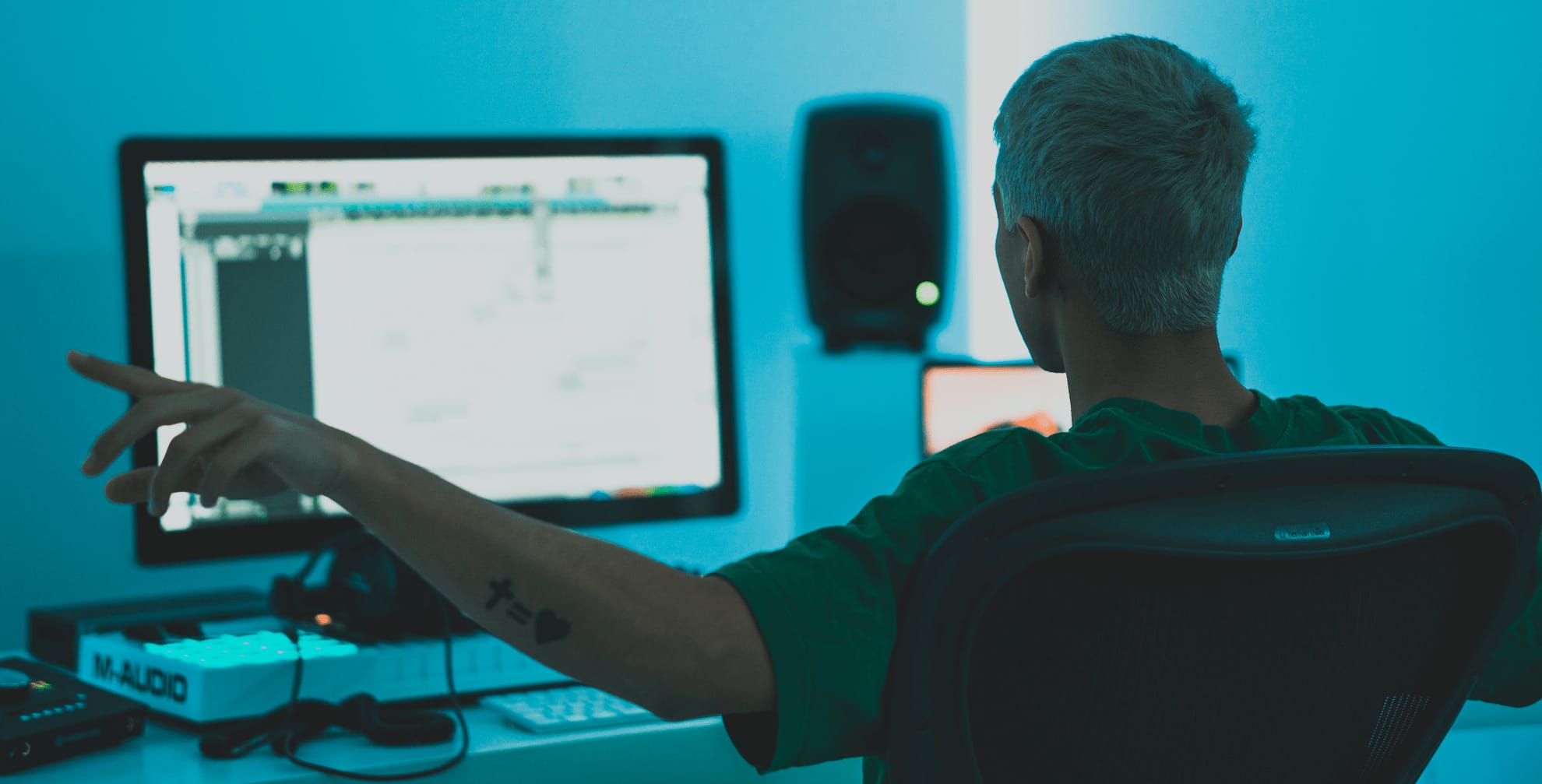 |

What Should I Look For In A MIDI Keyboard?
Whether you're looking for portability, cost efficiency, or a specific number of keys, there's a MIDI Keyboard perfect for every kind of producers. Below is a list of features that can be found across the entire range of MIDI Keyboards. While a higher price tag will often lead to a keyboard with more of these features, there are many options for Ableton users on a budget.
🔢 |

Number Of Keys
Perhaps the most common thing people look for when purchasing a MIDI Keyboard is the number of keys. Keyboards come with either 25, 32, 49, 61 or 88 keys. Your budget will usually determine the amount of keys you can afford. The number of keys on a MIDI Keyboard also determines its portability – less keys means greater portability.
🎹

 |

Weighted Or Unweighted Keys
Another feature to consider when purchasing a MIDI Keyboard is whether you would prefer weighted or unweighted keys. Unweighted keys are easier to push down while weighted keys respond like a traditional piano. I would recommend testing both options to see what kind of keys you find most comfortable.
🥁 |

Drum Pads
Drum Pads are a common feature found on many MIDI Keyboards that are traditionally used to create beats and trigger samples. They're great for experimenting and recording live drums for your tracks. Many Drum Pads are velocity-sensitive pads which enhances your playing with expressive dynamics.
🎛️ |

Faders & Knobs
Faders and knobs are a great way to manually adjust parameters and create automation live. By default, faders and knobs are often setup to control volume or EQ but almost any function in Ableton Live can be mapped to a fader or knob. They allow you to have more control over instrument presets and live performances.
👟 |

Portability
If you're a travelling musician or make music on the fly, it's likely that portability will be an important factor when purchasing a MIDI Keyboard. Generally, a keyboard's weight and its number of keys are the two factors that determine how portable it is.

|

Related Post
Top 10 Mini MIDI Keyboards
How To Use A MIDI Device In Ableton
Top 100 FAQ | Ableton Live

MIDI Keyboard
Want To Know More?
Here at Live Aspects, we have dozens of useful lessons and tutorials created to enhance your music production skills and help speed up the learning process. You can access our huge range of music theory lessons and production tips and tricks here.