If you are on the hunt for a new piano, it's likely you are wondering how much they cost. The price of a piano depends on a number of factors but fortunately, there are plenty of options at every price point. For many people, buying a new piano is a once-in-a-lifetime experience so it's important you research your options before buying one.
In this guide, we'll unpack the different factors that influence the price of a piano and reveal the average cost for each type of piano. If you're looking to buy a new or secondhand piano and aren't sure what price you can be expecting, this guide is the best place to start.
Without further ado, let's get started!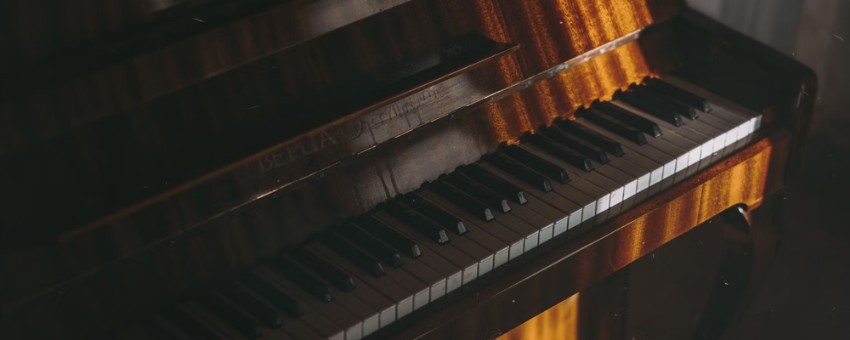 |

Age
Depending on your skill level and other preferences, you may opt for a brand-new or a second-hand piano. The advantages of purchasing a new piano include better performance and sound quality, more control over care and maintenance, and a warranty. For a new piano, these are the prices that you can expect:
| | |
| --- | --- |
| Piano Type |  Price Range |
| Grand Piano | $55,000 – $150,000 |
| Upright Piano | $10,000 – $50,000 |
| Digital Piano | $2,000 – $9,000 |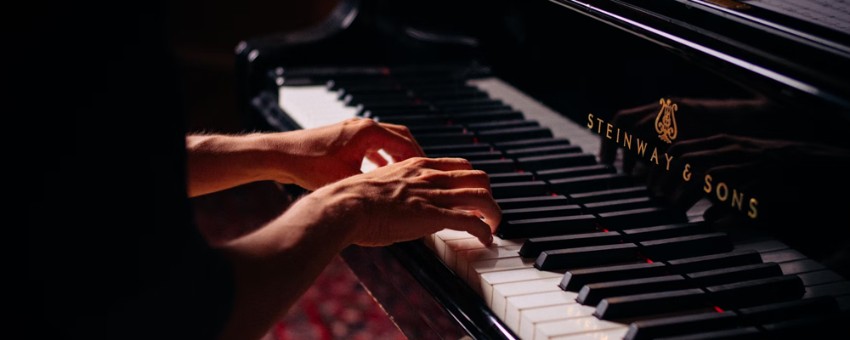 Some advantages of buying a second-hand piano include lower prices, slower depreciation rates and the likelihood of a unique sound. Although old pianos may have an aesthetically pleasing look to them, pianos do not age well. This is especially true if a piano has not undergone proper maintenance. A piano can lose up to ten percent of its value in the first year. Here is a breakdown of the approximate resell value of a piano over time:
| | |
| --- | --- |
| Piano's Age | Average Price |
| 50+ years | Less than 50% of the original price |
| 25 – 40 years | 50% of the original price |
| 10 – 25 years | 70 – 80% of the original price |
Since you will most likely buy a new piano from an established seller, the chances of buying a defective instrument are minimal. If you are unsure about purchasing a second-hand piano, here is a brief checklist that may help you negotiate the price:
Check if all the keys play or if there are any loose keys

Check for moisture damage

Check for any missing parts

Check for the extent of rust damage in the strings

Is the piano tuned or is tuning covered in the cost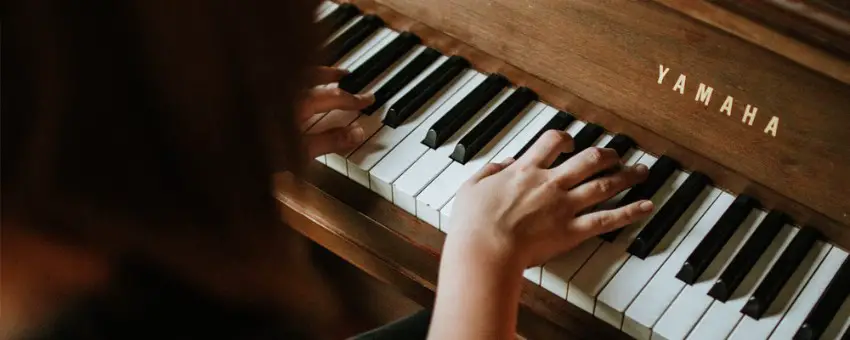 |

Materials & Brand
If you have had the privilege of playing a Bechstein or hearing someone play one, you would appreciate the tonal nuances and richness of sound that differentiates it from other pianos. This is because the materials used to manufacture acoustic pianos affect the sound and ultimately the price of a piano.
A more expensive piano will use higher-quality materials for its parts. Most high-end pianos will use softwoods like spruce and cedar for the soundboard. These types of woods are ideal for the soundboard because of their ability to transmit sound and their ability to withstand pressure. For the outer casting, expensive pianos use woods like maple and rosewoods, while cheaper ones use woods like birch and oak. 
A pianos brand and the materials used are closely related not just because of brand perception but because brands dictate the kind of materials used and the kind of craftsmanship employed. For example, Steinway pianos (one of the most recognized piano manufacturers) test wood for its grain direction and density before using it in their pianos. Here is a list of some of the top brands and how much their pianos cost on average:
| | | | |
| --- | --- | --- | --- |
| Piano Brand | Concert Grand | Baby Grand | Upright |
| Blüthner | $220,000 | $90,000 | $25,000 |
| Bösendorfer | $250,000 | $120,000 | $77,000 |
| Brodmann | $150,000 | $30,000 | $15,000 |
| Steinway & Sons | $200,000 | $70,000 | $35,000 |
| Yamaha | $170,000 | $35,000 | $25,000 |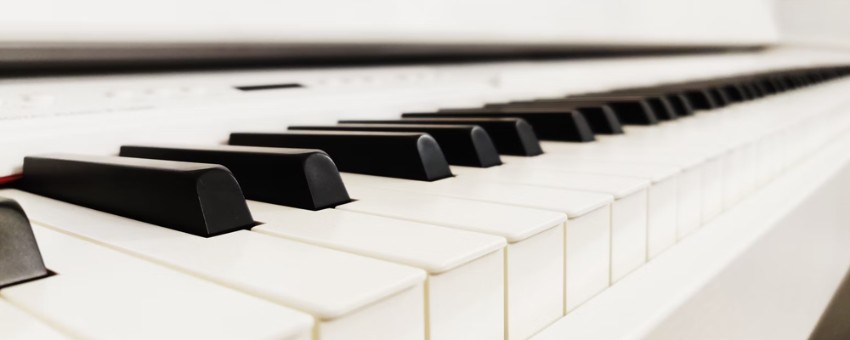 There isn't much difference in materials in digital pianos because most parts are made of plastic. The factors that differentiate digital pianos are the sophistication of the technology, how the sounds are recorded, touch response and any smart technology. Much like acoustic pianos, the bigger the brand, the higher the quality and price is of a digital piano. Here are the average prices for some well-known digital piano brands:
| | |
| --- | --- |
| Yamaha | $700 |
| Casio | $790 |
| Roland | $1,000 |
| Korg | $600 |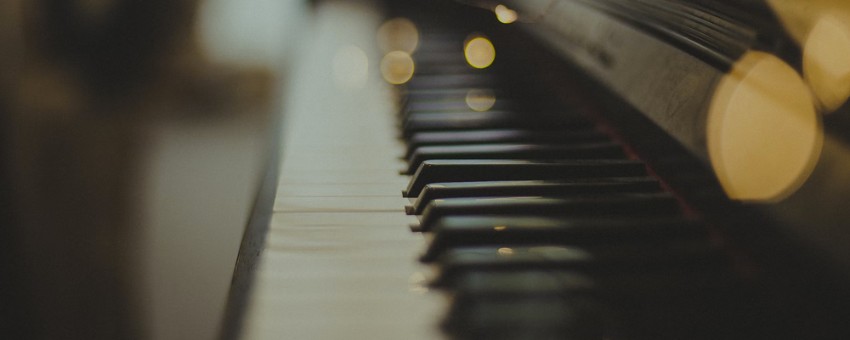 |

Size & Customization
The relationship between the size of a piano and its price is pretty linear; the bigger the size of your piano, the more expensive it will be. This is because the bigger a piano, the more materials required to produce it. Furthermore, if suitable materials aren't chosen, the weight of a large piano could cause it to collapse in on itself.
The skill level required to build large pianos also needs to be high. Wood tends to absorb sound, so if a large piano is not constructed well, the piano will produce muffled sounds. All these factors combine to form a long, complex set of requirements that ultimately drive the price up. 
If you wish to customize your piano, that will also affect the price. Additional features like LED lights and an artistic bench may not bump the price much, but if you want more detailed adjustments like a custom frame or a custom main lid, you should consider a significant change to the initial cost. 
Like any big purchase, it is also important to remember that some hidden costs come with the purchase of a piano. Some of them include:
Moving Costs: A poorly transported piano is a damaged piano. Although most dealers include transport costs, this may not be so for all, especially for second-hand dealers. 
Accessories: Additional accessories like the piano bench and music stand may be sold separately. 
Maintenance: This goes for acoustic pianos – every once in a while, an acoustic piano may need to be tuned or repaired. 
If some of these hidden costs are not in your budget, buying a cheaper piano and then reserving some of the money for miscellaneous piano-related expenses would be advisable. 
Ultimately, you should first decide what kind of piano suits your needs. Only then can you determine how much you are willing to spend.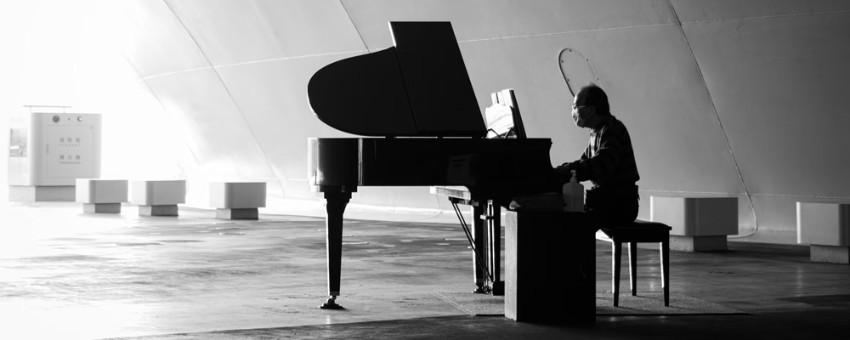 Want To Know More?
Here at Live Aspects, we have dozens of useful lessons and tutorials created to enhance your music production skills and help speed up the learning process. You can access our huge range of music theory lessons and production tips and tricks here.