Music stems are the individual tracks that make up a complete piece of music – they are like the ingredients in a recipe. The creation of music stems is a great way to make your music more accessible and versatile. Stems are used by creatives in a wide variety of ways, helping them to master, remix and edit music.
Hi, I'm Ben from Live Aspects and in this guide, I'll explain everything there is to know about stems and explore the many ways stems are used in music. I'll also be revealing how you can create your own stems and listing the best places to buy and sell them.
|

What Are Music Stems?

|

What Are Music Stems Used For?

|

How To Create Stems

|

How Many Stems In A Song?

|

Can You Sell Music Stems?

|

Where To Download Stems
Without further ado, let's get started!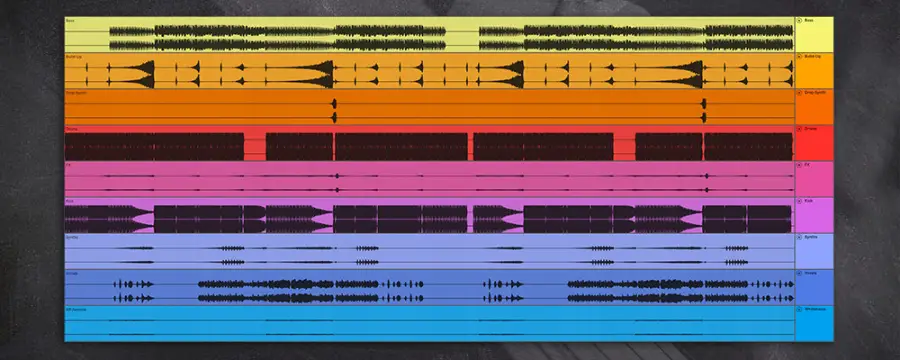 |

What Are Music Stems?
A music stem is an individual layer of a finished song that can be edited, shared and played back independently. When a set of stems are played back simultaneously, they make up each of the layers of an entire track.
Stems allow musicians to use the individual parts of a track in new ways, giving them more options when it comes to editing, creating and performing music. Stems can be used in many different ways, but they're mostly used in mastering, remixing, collaborating and DJ'ing.

|

What Are Music Stems Used For?
Mastering
Stems are most commonly utilized in mastering. They are used by mastering engineers to give them more control over a song, making it possible to manipulate the different instruments of a track independently.
They can adjust volume levels, apply effects and make changes where needed to individual layers of a track, rather than an entire track. Although stem mastering generally costs more, mastering using stems can often result in a cleaner mix and an overall better master.
Creating Remixes
Using stems to create a remix gives musicians complete flexibility over which elements they do and don't want to include. When producers use stems, they can take an original track and rework it with other instruments or sounds that weren't included in the original.
Collaborating
Exporting and sharing stems makes it possible for multiple producers to work on different parts of a song at the same time from two different locations. They also make it possible for two or more producers to collaborate using different DAWs (digital audio workstations).
DJ'ing
One of the most common things that DJ's do with stems is create mashups. A mashup is when two or more songs are mixed together to create something completely new. Popular DJ's are often seen syncing the vocals of one track on top of another track in the same key.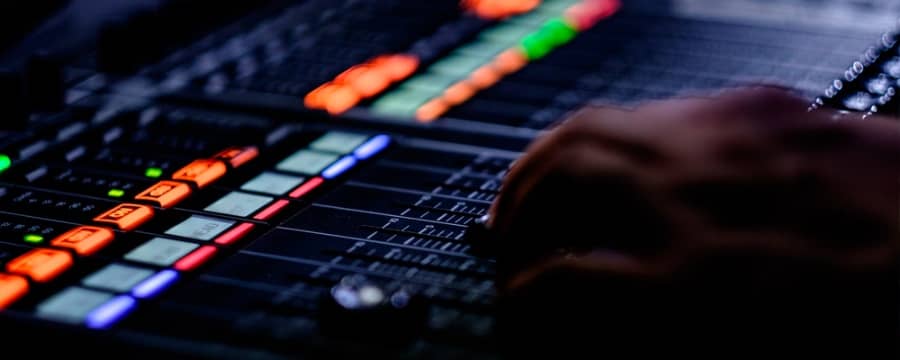 |

How To Create Stems
Stems are created by saving an existing track using an alternative export method. To create stems from one of your own tracks, you need to use the same DAW (digital audio workstation) that was used to create the song and export each layer of your song as its own distinct file.
Simply open up the project you made your track in then assort and organize your project's tracks by instrument. This will help you and anyone you share your stems with identity what's in each audio file. Rename each of your project's tracks to reflect the instrument that it contains.
Lastly, access the export settings for your specific DAW. Most DAWs will have an option to export each of your project's tracks as separate audio files. It is important to note that your DAW will export stems based on their current settings, volume, and plugins.
For Ableton Live users, open the Export window and select 'All Individual Tracks' as the Rendered Track option.
For Logic Pro users, navigate to the File menu, go to 'Export' and select 'All Tracks as Audio Files'.
For FL Studio users, first route each of your project's channels to the mixer. Next, access the 'File' menu, then select 'Export' > 'Wave file…'. Lastly, make sure you enable 'Split Mixer Tracks'.

Stem Extraction Tool
If you're looking to create stems from a song you didn't create, Splitter.ai is an online stem extraction tool that uses AI technology to separate a track into stems. Simply drag and drop any song from your computer into the upload window and wait for Splitter to process the track. Your song will be split into 5 stems and can be downloaded individually. You can view your upload history by selecting the 'My uploads' tab.

Although they take up more hard drive space than MP3s, stems should always be in WAV format. WAVs are uncompressed audio files and are the highest quality option out of the two. WAV files guarantee that anyone you share stems with will be getting the best-quality file possible.
Stereo WAV 24 bit 44.1K is the standard format for music stems.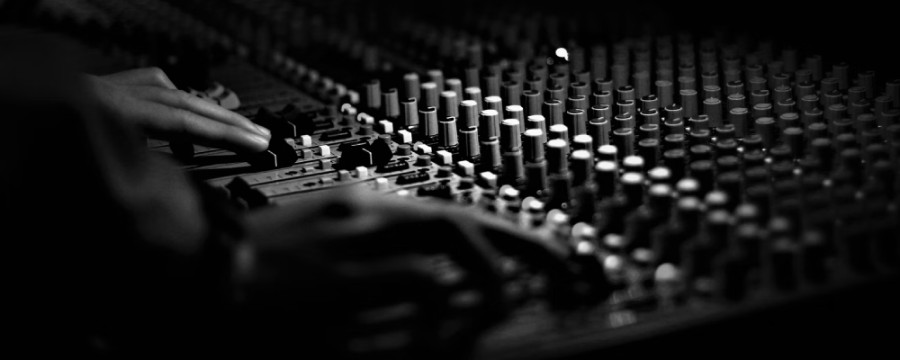 |

How Many Stems In A Song?
The number of stems from a single song depends on a producer's preference and the complexity of a track. It's common for producers to export a track into 4 to 10 stems and organize them by instrument (eg. vocals in one stem and drums in another). Producers sometimes export a track into just 2 stems – the instrumental and the vocals.
Exporting to stems makes it easier for producers or remixers to manipulate each section individually. If you're producing tracks for mastering purposes (to be sent off to an engineer), then less is more—you don't want to overwhelm them with too many layers.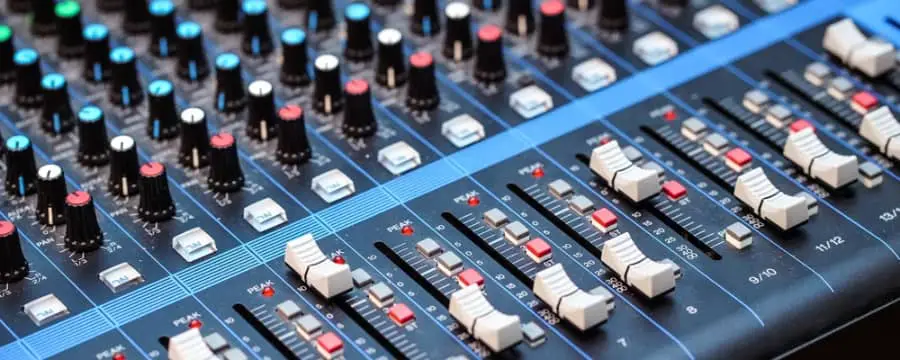 |

Can You Sell Music Stems?
If you own the rights to a song and have the appropriate license to sell it as stems, then yes, you can make money from selling stems. Music stems are a great way to make money as there are many creative industries where they are used (eg. commercials, TV, film, gaming and more).
Traditionally, stems are sold under an open license, which allows others to reuse another creator's work as they wish. The most popular online stores to sell stems are Beatport, Juno and Traxsource.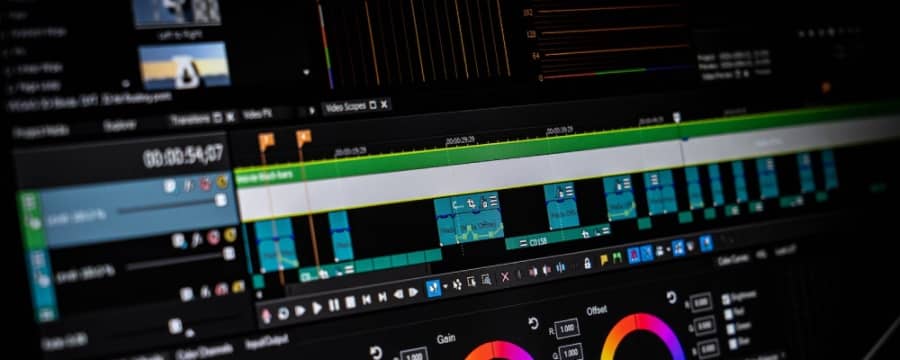 |

Where To Download Stems
If you're looking for stems to create remixes, mashups and original tracks, make sure to check out the stores below: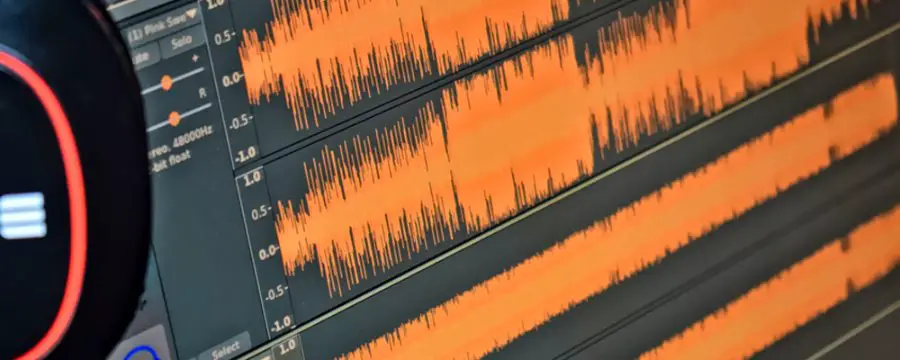 Related Posts:
How To Export Stems In FL Studio
What Is EDM? | Guide To Electronic Dance Music
What Is Sampling In Music?
Want To Know More?
Here at Live Aspects, we have dozens of useful lessons and tutorials created to enhance your music production skills and help speed up the learning process. You can access our huge range of music theory lessons and production tips and tricks here.