If you're a fan of electronic music, chances are you've listened to your fair share of Flume. The Australian producer is one of EDM's most popular acts and at 30 years old, he has released three albums and a slew of EPs and singles that have taken over the world. Flume has become a global sensation for his unorthodox style, experimental focus and unconventional sample selection. But listeners around the globe are wondering exactly what genre Flume's music is.
Let's talk about Flume's unique style, artists that have influenced his sound and all about the man behind the name.
|

Who Is Flume?

|

Flume's Early Career

|

What Genre Is Flume?

|

Artists That Influenced Flume's Sound

|

What DAW Does Flume Use?

|

Flume's Top Songs

|

Artists Similar To Flume
Without further adieu, let's dive in!

|

Who Is Flume?
Harley Edward Streten, better known by his stage name Flume, is an Australian record producer, musician, and DJ. He was born on November 5th, 1991 and grew up in the Northern Beaches of Sydney. His stage name 'Flume' was inspired by the Bon Iver song of the same name. The Grammy award winning artist has worked with an extensive list of familiar artists including London Grammar, Disclosure, Chet Faker, Anna Lunoe, Tove Lo and more. Flume is regarded as one of the most significant pioneers of the Future Bass sub-genre of EDM.

|

Flume's Early Career
Flume grew up loving music. He played drums and trumpet throughout his childhood and wrote his own compositions on a dusty old piano at his parents house. His interest in music production began at just 10 years old after installing a simple music-making program from a cereal box. He upgraded to FL Studio at age 13 and by the age of 16, he was posting tracks to MySpace and SoundCloud under the name Flume. He began producing predominantly hip-hop tracks as a teenager as well as remixing works by other artists such as The Temper Trap and Skrillex.
In 2011, Streten won a competition by Australian record label Future Classic that gave him $10,000 to fund an EP. This six-track release would go on to be what Flume calls "a turning point" in his career, leading to a world tour and many more opportunities later down the line. In 2012, he won an Australian competition called Triple J Unearthed High for unsigned artists and released his first self-titled album soon after.

|

What Genre Is Flume?
In the early years of his career, Flume's sound would often be described as "future bass" or "electro-soul." However, he has since transcended these labels and developed a sound that cannot be easily categorized—though it still falls under the umbrella of electronic dance music (EDM). His music is difficult to categorize as it is so unique and challenges the norms of music.
Flume's sound draws elements from many different genres while still maintaining an experimental quality that keeps things interesting. His music manages to be both familiar and surprising all at once. The primary genres that influence his is sound are trap, hip-hop, future bass, and indie pop. Flume himself has classed his music as "experimental electronica with a strong hip-hop influence'.

|

Artists That Influenced Flume's Sound
Harley listened heavily to electro music until he began his career as Flume. He then grew more of an interest in experimental hip-hop and became inspired by artists including Flying Lotus, J Dilla, TOKiMONSTA. The combination of his passion for dance and hip-hop music fuelled the Flume style and made it what it is today. Other artists that have influenced his style are Hudson Mohawke, Rusty and Jamie xx.

|

What DAW Does Flume Use?
Ableton Live
Despite originally using FL Studio, Flume now uses Ableton Live to create his music. He mentioned in an interview with MusicRadar that he likes the workflow efficiency and the capabilities it has for experimenting – "I use Ableton Live and its basic effects. I like to keep it super simple. It's actually pretty boring but it works for me and it keeps me making music."
In November 2013, Flume released a series of videos explaining his process of creating music where he breaks down some of his biggest tracks and provides a variety of helpful tips and tricks. Visit Flume's YouTube channel here to watch the tutorial series.

|

Flume's Top Songs
#1 – Never Be Like You feat. Kai
Released in January of 2016, 'Never Be Like You' is Flume most known song. The song topped charts in Australia, New Zealand and the United States, winning Flume a Grammy for Best Dance Recording. The song became Flume's first song to top the ARIA Singles Chart.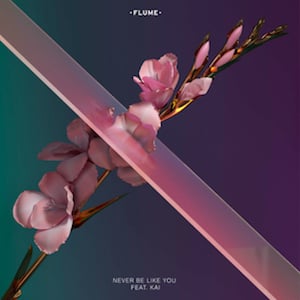 #2 – Drop The Game w/ Chet Faker
'Drop The Game' with Chet Faker was one of Flume's first big hits. It was released in November of 2013 and reached no. #18 on the ARIA Singles Chart. The song was certified Platinum and was also nominated for Best Dance Release at the ARIA Music Awards of 2014.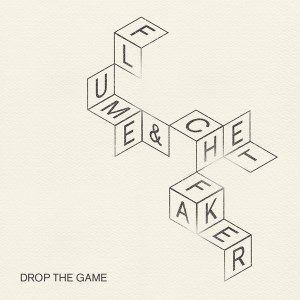 #3 – Disclosure – You & Me (Flume Remix)
Flume's remix of 'You & Me' by Disclosure is his most streamed song on Spotify with close to half a billion plays. The remix was released as part of Disclosure's debut album 'Settle' and peaked at no. #17 on the UK Dance Singles Chart.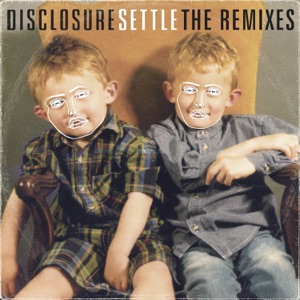 #4 – Rushing Back feat. Vera Blue
'Rushing Back' was released in September of 2019 and features Australian singer/songwriter Vera Blue. It was released via via Future Classic record label and hit no. #1 on the ARIA Dance Chart. The song was featured on the soundtrack of FIFA 20.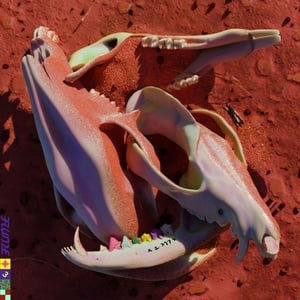 #5 – Lorde – Tennis Court (Flume Remix)
Flume's remix of 'Tennis Court' by Lorde was released in April 2014 and was crucial in his international success. Flume debuted the remix at Coachella 2014. The song has yet to be released on Spotify but has accumulated millions of streams on YouTube and SoundCloud.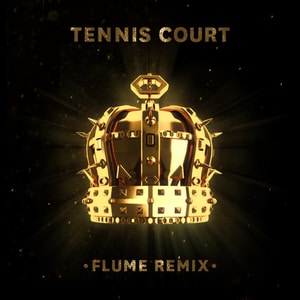 |

Artists Similar To Flume
If you enjoy listening to Flume's music, you may also like: Cashmere Cat, ODESZA, San Holo, Vic Mensa and Kaytranada.
Want To Know More?
Here at Live Aspects, we have dozens of useful lessons and tutorials created to enhance your music production skills and help speed up the learning process. You can access our huge range of music theory lessons and production tips and tricks here.