A subwoofer is the key to taking any speaker system from good to great. They are responsible for producing those ground-shaking low frequencies you hear at nightclubs, music events and movie theatres.
Whether you're looking to improve your music studio, home theatre or the speaker system in your car, subwoofers add a whole new dimension to your listening experience.
In this guide, we'll explore the ins and outs of subwoofers and talk about how they differ from traditional speakers. We'll share our tips on how to position a subwoofer in your own home and outline the factors that influence how much they cost.
|

What Is A Subwoofer?

|

Types Of Subwoofers: Active vs. Passive

|

What Is The Purpose Of A Subwoofer?

|

Frequency Range Of A Subwoofer

|

What Is The Difference Between A Speaker And A Subwoofer?

|

How Much Do Subwoofers Cost?

|

Where Is The Best Position For A Subwoofer?
Without further ado, let's get started!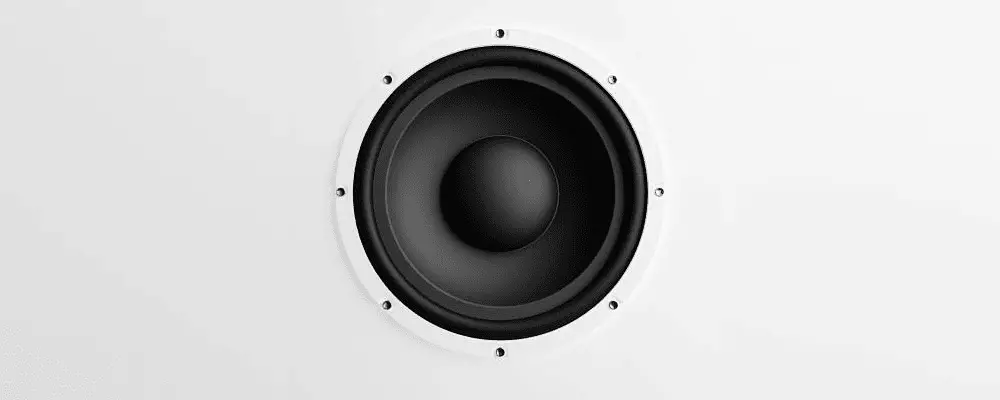 |

What Is A Subwoofer?
A subwoofer is a specialized speaker designed to produce the low frequencies known as bass. Subwoofers are used in conjunction with a larger speaker system and are merely used to support the high and mid frequencies produced by traditional speakers. A subwoofer's job is to output the bass tones of an audio signal—the rumbling sounds that you feel more than you hear.
A subwoofer is often called a "sub" and is predominantly used in music studios and live music setups. They are also used in home audio, car audio, and theaters. Subwoofers come in many different sizes but are more often than not cube-shaped. Because of their large size, subwoofers are typically placed on the floor when in use.
Subwoofers are used to add depth and enhance the sound quality of audio material. When it comes down to it, a subwoofer is really just an extension of a speaker system. It's responsible for making sure there's enough bass in music or film so that everything sounds balanced and exciting.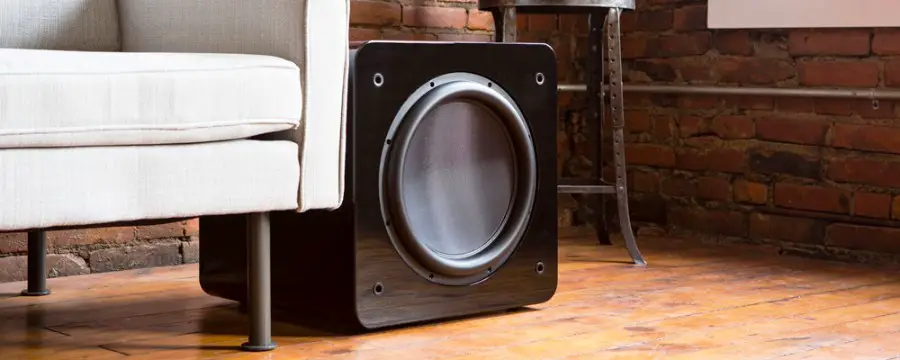 |

Types Of Subwoofers: Active vs. Passive
There are generally two types of subwoofers: active and passive. An active subwoofer has a built-in amplifier and gets its power from a standard power outlet whereas, a passive subwoofer needs to be connected to an external power amplifier in order to function. Both types of subwoofers, however, are capable of packing a powerful punch.
While passive subwoofers are typically more affordable, the additional cost of an amplifier needs to be factored in when opting for a passive subwoofer. Although active subwoofers are typically heavier, passive subwoofers are more difficult to hook up and use in a speaker setup.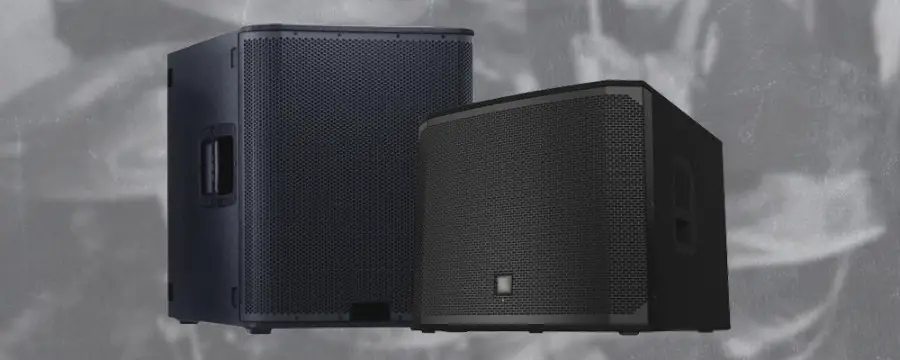 |

What Is The Purpose Of A Subwoofer?
The purpose of a subwoofer is to enhance the bass content of the audio being played on it. It is used to add depth and fullness to music and other audio. A well-suited sub dramatically enhances the overall sound of a speaker system.
Concert venues, music studios, theatres and more use subwoofers to create a rich, deep sound experience for its audience. When you add a subwoofer to your sound system, you're adding a new layer of bass that will make your music or movies sound more dynamic and immersive.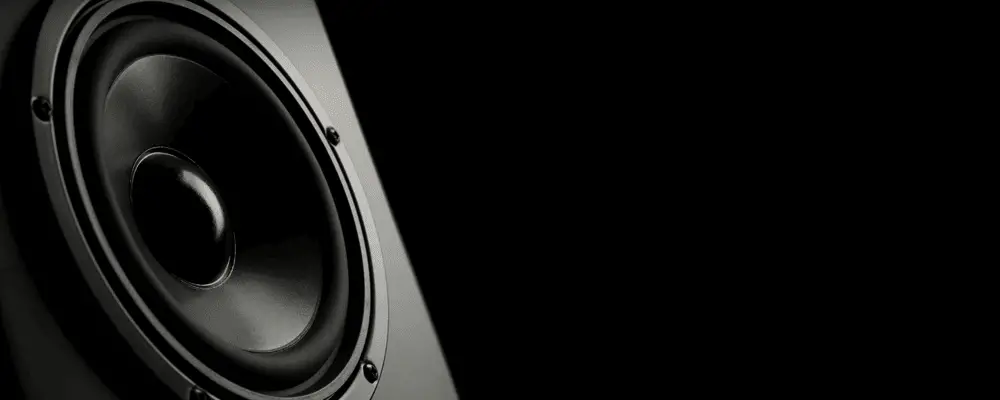 |

Frequency Range Of A Subwoofer
Subwoofers are designed to produce the lowest frequencies in the audio spectrum. On average, subwoofers produce sound at a frequency range of 20 to 200 Hz. Larger subwoofers are more efficient at producing frequencies at the lower end of this range. Sounds produced at these low frequencies are usually felt rather than heard.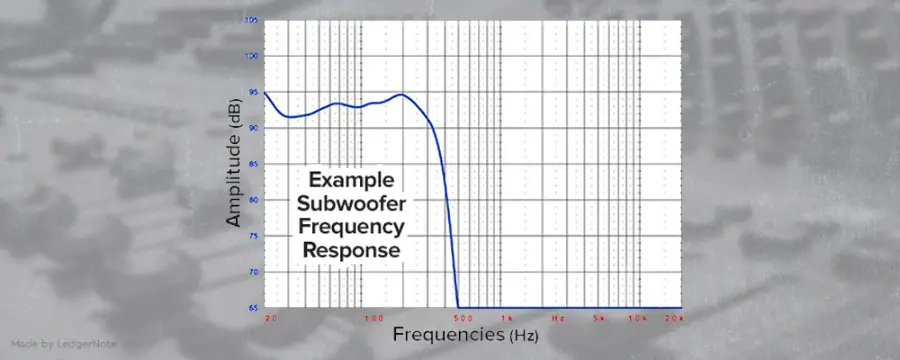 |

What Is The Difference Between A Speaker And A Subwoofer?
Although speakers and subwoofers are both made up of similar components, they differ in a number of ways. Together, speakers and subwoofers perform different functions in order to make audio sound as good as possible.
Speakers provide a balance between low, mid, and mid frequencies, which allows you to hear all elements of an audio signal evenly. They are typically made up of two main elements: tweeters and drivers. Together, they can produce frequencies from the majority of the audio spectrum.
Subwoofers emphasize the low-end frequencies that often get missed by a traditional set of speakers. They deliver low-frequency sounds that speakers just can't produce on their own. A subwoofer works in much the same way as a speaker does but it can generate lower frequencies than most speakers can because of its size and build.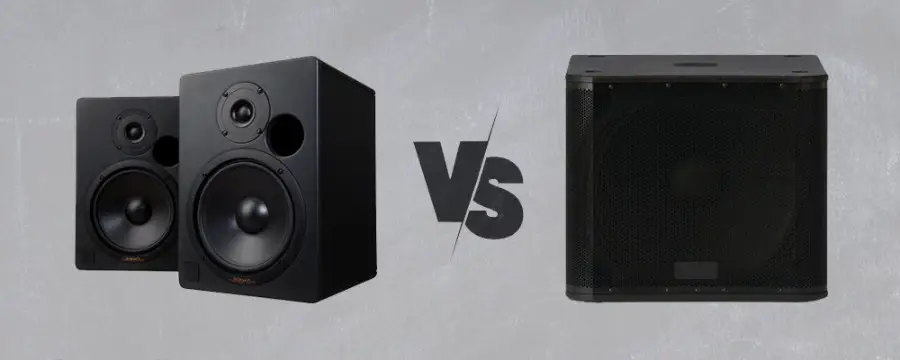 |

How Much Do Subwoofers Cost?
Subwoofers are like cars—they can be cheap and they can be expensive. Subwoofer prices can vary dramatically, depending on what you're looking for. There are a number of factors that determine how a subwoofer is priced. These include size, brand, build quality and whether it is active or passive.
Depending on what kind of subwoofer you're looking for, prices can range from $50 to $10,000+. Just like many things, the more money you spend on a subwoofer, the better the sound quality will be.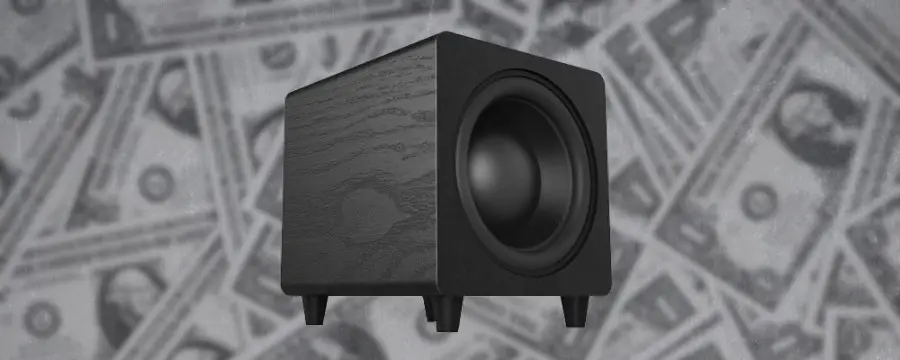 |

Where Is The Best Position For A Subwoofer?
The position of a subwoofer will impact the way sound travels within a space. It's important to position a subwoofer in a way that strikes a balance between bass response and volume. Although the placement of your subwoofer is a matter of personal preference, there are a few things to take note of as you decide.
A subwoofer placed in the corner of a room may cause the sub to sound louder, but will result in an unbalanced bass response. In contrast, positioning a subwoofer in between the left and right speakers will result in an even and consistent audio output, but may not be as loud.
For the perfect balance between these two considerations, position your subwoofer between the left and right speakers and place it slightly back from them.
Subwoofer placement is important in any speaker setup, but especially so with passive subwoofers. Not only do you need to consider how much space your sub will take up in your room but you will also need to account for an amplifier.
The most important thing is experimenting. Move your subwoofer around until you find what works best for you and your space.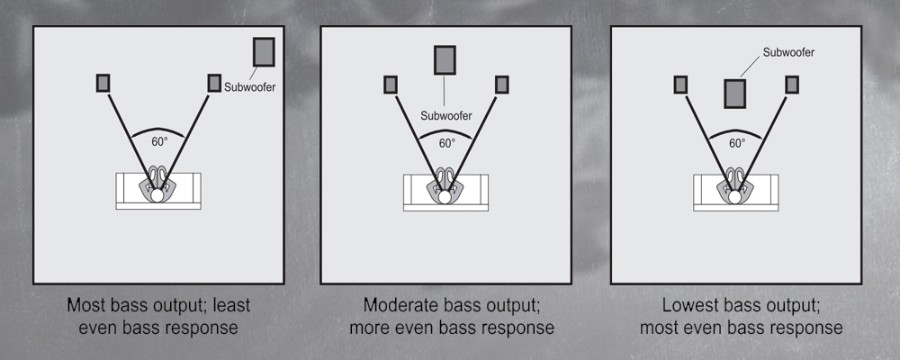 Want To Know More?
Here at Live Aspects, we have dozens of useful lessons and tutorials created to enhance your music production skills and help speed up the learning process. You can access our huge range of music theory lessons and production tips and tricks here.